?
The comments that get left on the various social media pages all sound too good to be true.
?My sister earns $63 per hour working at home and you can too! Just click the link that follows!?
There's the other signs that get plastered around a neighborhood, proclaiming the ability to earn $1,000 per week at home. There's the e-mails that get sent proclaiming the chance at wealth and fame that can be had working at home.
Can I make money at home? It is possible, but you've got to have the right combination of skills, equipment, and marketing to be able to make that happen.
Just about any career has options that will let you work at home, but today let's look at the four most common ways people are earning full time wages while staying at home full time too.
Working as a Virtual Assistant

A virtual assistant (typically abbreviated to VA, also called a virtual office assistant) is generally self-employed and provides professional administrative, technical, or creative (social) assistance to clients remotely from a home office.?
Via
Wikipedia
When it comes to earning at home, this is the fastest growing job opportunity there is.
There are plenty of internet marketers out there that have tons of work that needs to be done every day and they just can't get all of their tasks done.
A virtual assistant, or VA, would help with the paperwork tasks just like a regular administrative assistant would. You would be doing things like:
screening e-mails,
confirming travel plans, or
scheduling online conference calls.
Even some of today's more traditionally structured companies are finding out that having a VA on their staff is an invaluable resource!
To begin, you've got to start marketing yourself as an assistant. You can either begin the traditional way and start sending out your application materials to job placement websites like Indeed or you can sell your services per job task at a number of different websites.
Working in a Creative Field

Can I earn money at home? It's a question that many creative people have asked themselves time and time again as they sit at a desk, mindlessly pushing paperwork back and forth.
The truth is that creative people are often the most successful people when it comes to home-based work because their skills are in the most demand.
Most corporations don't want to hire a full-time creative person to write music for them, compose a marketing brochure, or design a few graphics.
Yet these tasks still need to get done for a business to truly make money, right? This gives creative people the chance to take on several small jobs each week to equate to full time money.
By working with small and large businesses alike, you'll be able to create what you love for people who love what you create.
You can be hired to create video testimonials for new products hitting the market. You could lend your voice to an independent movie!
If you can think it, there's a niche out there that's waiting for your creativity. Because of that, you've also got a chance to make money!
Be a Local Hero With What You Do!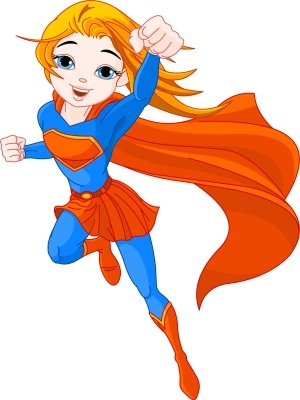 Can I make money from home without the use of the internet? Absolutely!
There were people who worked full time at home before the internet was in any home and that's still very true today.
The job options are more limited if you are working more locally than globally, but if your skill set fits in with what your community needs, a home-based job is in the realm of possibility. For instance:
Piano lessons: If you play the piano well [or any other instrument, for that matter], you could open up your home to teach lessons. By charging a fair, competitive rate, you'll attract clientele over time and help others develop their own musical skills.

Tutoring: If you love teaching, but don't love the classroom, then you could offer your skills as a tutor.
Many kids these days need supplemental learning and have you seen the price of private lessons at the national learning centers? Wow!
If you've got a degree in science, mathematics, or English, you could specialize your tutoring and be able to charge even more.

Handyman work: One of the most creative home-based jobs is the handyman.
Our local handyman helps our extensive retired community with the simple chores that are required to maintain a home. He'll change light bulbs, hang pictures, clean up a yard, vacuum, and even wash dishes.
He charges a fair hourly rate, is fully booked three weeks in advance all year, and makes more money than most people in our community.

Most Importantly, Use Your Assets!

There's a pretty good chance that you've got something to sell that somebody wants.
It might be an actual asset that you have, like a mint condition Superman #1 comic. It could be a specific skill that you have which others don't really have, like stitching a quilt.
You might be able to create a specific product that you could sell, like painting eggshells and then turning them into colorful works of art. You could even just paint in a traditional way and get your work into local galleries!

Whatever assets you have, make use of them and you'll be able to work from home. If you don't think you have any assets, think again!
Sometimes an asset is extra space, which means an extra room could be rented out for a roommate or for storage. An extra vehicle could be rented out.
Just make sure all of your insurance is up-to-date and you've screened potential renters!
Can I make money from home?
Looking at these four basic methods, just about anyone can transition from a traditional career into a home-based career without much effort.
It isn't going to happen magically, however, because hard work and dedication to the cause will be required to create consistent income.
Over time, however, you'll get there and soon enough you'll be earning as much by staying at home as you were going out to the office every day!