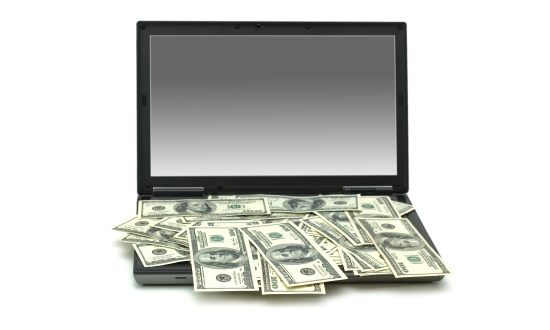 It's a common question for a stay-at-home parent to ask, but more people than ever before are asking this question.
It's tough being stuck at home without a paying job.
Some days you don't feel like you really contribute to the finances of the house as you get the laundry and house chores done as you wait for the kids to come home from school or for a job offer to come back.

Did you know that up to 30% of the American public right now is doing freelance work from home on their computers right now?
That could be you too!
Here's how to make that become a reality:

Avoid automated income schemes
Can I make money at home without working too hard?
Unfortunately there is no free lunch that you can eat with a home-based business.
By paying for someone's automated system, you've either:
A) helped fund someone else's ?automated? system; or
B) thrown your money away on a scam.
Invest in yourself and your talents instead.
If you are an awesome artist, consider making logos or designs for someone.
If you're a writer, then offer your services to people who need content.

Don't give out any critical personal information
People are going to want to know who you are, so letting them know your name is generally fine.
Sometimes an address might be needed for tax purposes.
Unless you're going to become a direct employee, however, you don't need to hand out any more personal data than that.
Sometimes a Social Security number or a credit card is required up front before starting something online ? don't do it!

Realize that you won't please everyone
Can I please everyone?
Unfortunately not.
It is more important to establish a reputation of reliability than it is to work on pleasing everyone.
If you are using a system of feedback and reviews, encourage people to leave positive feedback when they have a good experience.
The more positives you have, the less the negatives will influence your prospects.

Most importantly, just have some fun while you make money
Can I earn at home and have fun doing it? Absolutely!
If you're not having fun doing the work at home that you're doing, then the quality of that work is going to suffer.
Your passions for what you do is what makes you both unique and attractive to people.
It's going to be what makes them want what you have.
Even if all you're doing is consigning your kid's old clothes through an online portal, the passion of your description will be the difference in making a sale.

Your computer doesn't have to market stuff that you create.
It can also market extra items that you have that others could use and help bring you some recurrent cash.
Websites like GetAround help families rent out a spare second vehicle that often sits unused.
A profile on Rent a Friend could help you earn up? to $50/hour for platonic social engagements.
Vayable helps you become a tour guide for your own city!

So, can I make money at home with just my computer? You bet you can!
Your computer can also be the tool that is used to help you make even more money than you're making right now.
Think about what your passion is, what extras you have in your home, and what kind of time you're willing to commit to the task.
From there, just start working and you'll eventually start making money!