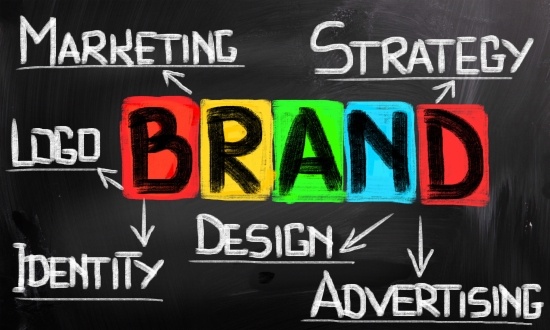 Part 4: Growing Your Unique Brand

You've been getting some work done at home and it's been nice. You're spending more time with the family, you've got some cash in your pocket, and life is good.
For many stay-at-home business owner's, that right there is the ultimate dream: to earn enough to succeed. What if you could maximize that success and earn even more money from home with just a few simple steps?
When you begin growing your unique brand, that's exactly what can happen! You've let people know that you're out there. You've got consistent, repetitive customers.
Now it's time to expand your reach so that you can have more consistent, repetitive customers! Here's how you do it:
Get your name and logo right
People are visual creatures first and foremost, which means a visual representation of your business or the service that you provide from home will stand out in the mind of a prospect more than anything else.
The best logos have the ability to communicate everything you do in one concise, colorful, and memorable package! When the name of your at-home business also associates with what you do, you'll have a powerful one-two punch that will keep your brand at the top of the mind.

Make sure your voice is distinct, informative, and accurate
It's all about the sales pitch that accompanies your brand. Whatever you want people to specifically remember about your brand is what your slogan, your mission, or your taglines should be about.
If you are a graphic designer, for example, you might include a phrase with your branding that says, ?Serving the small business owners since 2002.?
This lets people know what your niche is, where you stand out, and that you've got more than a decade of experience backing your brand up.
Advocate for all the businesses that are like yours ? don't just sell, sell, sell
To earn money from home, you've got to be more than just a good salesperson. You've also got to be a good advocate for your niche industry too!
Because you are selling something that you are passionate about, that passion needs to be the #1 thing that drives your business.
Of course promote your business, but promote your industry as well. The more you scratch the backs of others, the more likely they'll scratch your back with future customers!

Make sure your brand itself has value
The bottom line for any business is always value. Your product or service must provide prospects with value in order for a sale to happen.
To be tempted to purchase what you've got, however, there must also be a perceived value that your brand has established.
Prospects need to see your brand, realize what you do, understand the reputation that you have, and when that happens you'll create a perceived value for what you're offering.
When you can accomplish this step in the branding process, you'll have consistent business at home, earning good money, whenever you want.

Expanding your at-home business to earn more money can take a lot of sweat equity and you may be working some very long days at first, but it'll be worth it.
The better your branding is, the more people will want to associate with it.
This will create more revenues, give you the chance to potentially hire employees of your own, and you'll have done a great job achieving the dreams you set out to achieve back in Part 1 of this series!