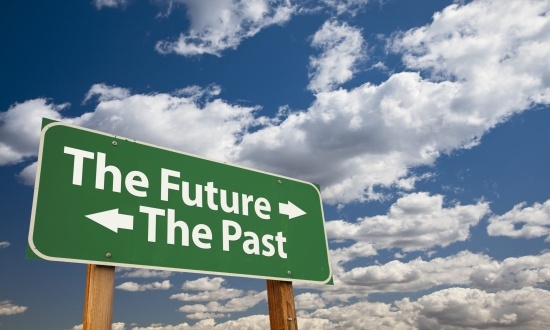 Part 5: Planning For the Future
Now that you've established yourself with a thriving at-home business and you're earning money from home, it is time to secure that business to make sure it is continually profitable for years to come.
You've created a business plan to get your at-home passions off the ground and into a money-making venture, so now it's time to plan for the future specifically.
There's no better way to begin planning for the future than to create a 5 year business plan… and then keep doing so every 5 years.
There are 5 basic steps to the formulation of a good 5 year plan:
Step 1: Set Strategic Goals

What do you want your at-home business to accomplish in the next 5 years? How much do you want to be earning at-home after this 5 year period is done?
This is where strategy really comes into play for the at-home worker and this will determine your success or failure.
What platforms will you use to stay on the cutting edge of your passion? How will you gain access to those platforms? And then, most importantly, how can you change your business if the entire industry flips upside down and becomes unsustainable for some reason?
Step 2: Create a Realistic Summary

The 5 year business plan does more than just provide you with a personalized roadmap to success. It's also a means to an end to secure funding should you need it, such as:
investment capital,
loans, and even
grants.
Rather than read through your entire 5 year set of plans every time you or a lender/investor need something, a realistic summary that outlines everything you hope to accomplish with your business venture within that period of time will save you time.
It will inform you of your current position and let others know what you plan your future position to be.
Step 3: Brag About Yourself

Even if you're the only employee of your business because you want to earn tons of cash at home, your 5 year plan needs to brag about yourself through confidence, not false hopes or unrealistic expectations.
Evaluate your talents, see where your passions lie, and then put that 5 years into the future to see where you will be.
Incorporate that information into your plan and you'll not only have a business humming with profitability, but you'll have even more passion for what you do!
Step 4: Provide Value

It's nice to talk about how valuable your business ventures will be in the future, but your 5 year plan should also take into consideration the value you provide right now, at this very moment.
Be specific about why prospects should invest in what you're offering and then put in plans to continually improve your service delivery.
Step 5: Create Realistic Financial Projections

To earn at home, you need to set financial goals that you'll strive to hit. For many first time at-home workers, the idea of a million dollar business is a little far-fetched. It can happen, but the chances are small.
Earning five figures from home, however, is often very doable. Project what your finances are now, extrapolate with reasonable growth, often between 2% – 5% per year, and then set the course to achieve those financial goals.
Out of anything in this 5 part series that you take home from it, take this one simple tip with you: be content with what you decide to do.
If you are not content with what you are doing, you will not have passion for it. Without passion, you'll struggle to earn money from home.
That doesn't mean you should just accept having a business that is in the red instead of the black! It means focus on what you can do and who you are and let everyone else do their own thing.
If you enjoyed this post, please consider sharing it