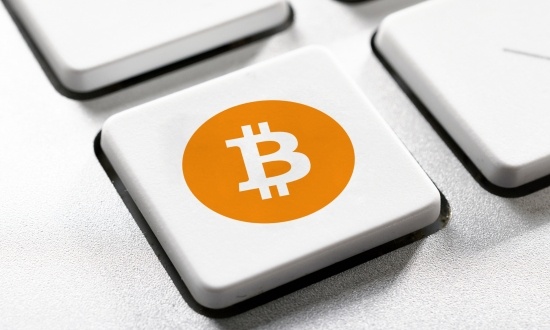 Are you wondering how to make money on Bitcoins?
After the Mt. Gox fiasco, Bitcoins aren't as publicly popular as they once were. On the other hand, however, Bitcoins are being accepted as payment for goods and services in more retail establishments around the world.
This digital currency trades like a regular currency does, gives people the opportunity to mine for their own Bitcoins, and offers a tremendous return.
How much money could people have made with Bitcoins? If 100 Bitcoins, valued at $20 at the start of 2013, were sold for their marketed price in November 2013, that $200 investment would have returned a net profit of $110,000!
Can You Take Advantage of Bitcoin's Volatility At Home?

Any trading entails some sort of risk. Even when dealing with currencies, there is a risk that the value of the currency will drop after the investment has been made.
Banks and other financial institutions have a risk-free way of trading money because they can simply hold onto reserves in the currency that holds the most value. For the average consumer with a few hundred bucks, that's just not possible.
What makes Bitcoins an attractive investment is the fact that there is more risk involved with it. Because it is a digital currency, the demand for it fluctuates daily and the margin can be wider than $10 per day!
When it comes to making money at home, there is a greater chance of profitability in trading Bitcoins through your digital wallet than there is with stocks, bonds, or even mutual funds.
Because of the constant movement, day trading at home with Bitcoins and other digital currencies is an exciting prospect! As an added benefit, there is much less oversight over digital currency trading than there is on the stock market.
For many investors, this means Bitcoins are the new Wild West of investing.
Are There Other Ways To Make Money On Bitcoins?

Perhaps the most popular method of earning Bitcoins is through the mining process. Because this currency is outside of all national control, the mechanisms of the currency aren't actually guaranteed.
There is no gold, no insurance policy, or other valuable commodity that backs up an investment into this currency. There is simply a transaction chain that registers transactions and transfers.
At the time of this writing, Bitcoins are worth $509 USD each. This makes the mining process for currency creation very valuable, but the limits in the Bitcoin design show that at some point there will no longer be any left to mine.
Each Bitcoin is also more difficult than the last to mine, which means more computing power is required to obtain it. For the average person, their laptop just isn't going to provide the mechanism to mine coins on their own.
That's why using a browser-based Bitcoin mining platform is a great way to start the process of mining. You simply start your account, make sure you have a digital wallet ready to accept Bitcoins, and then let your computer join a network of other computers who are all working on mining.
Are payouts less than if you could mine a full Bitcoin on your own? Sure. To mine Bitcoins lawfully, however, you'll need to:
continually invest into new hardware,
keep processing speeds up high, and
ultimately spend your profits on new equipment.
That's why co-op platforms for mining are a great way to get moving on this method of making money.
How Is ?Mining? Bitcoins Even Possible? Or Legal?

Bitcoins are all based on information. It's a chain of code that occurs with every transaction. Occurring in blocks, this information is literally everywhere around the internet.
Mining works by looking for these series of codes that indicate a block of Bitcoins has been produced. This coding is matched up to the mining platform and the Bitcoins are authorized for release.
If that block was used to certify a transaction, then a fee is also included with the mining process.
Numbers might be infinite, but Bitcoins are not. There will come a day when there will be no incentive to mine for this digital currency beyond earning transaction fees. Until then, however, you can get involved with a pool and use your computer equipment to mine while keeping it in a dormant state.
The profitability in doing this won't be very high, but there is a chance you could strike a large block and find wealth!
Is Neither Way Really For You?

Did you know that you can work online to earn Bitcoins? It's not the gig economy that is firing up right now that we're talking about here. It's completing certain tasks or watching promotional materials or advertisements that give users the opportunity to earn microcoins, or a fraction of a full Bitcoin.
Even though your income won't be a staggering amount during this process, you can become familiar with this digital currency and see if it is something you'd like to continue to do.
If you'd prefer a more traditional model of income generation, there are several businesses that do pay their employees in Bitcoins. There are numerous job boards and forums available on the internet where work is offered that will pay you in Bitcoins. Here are two of your best options:
BitGigs is an online job board that contains a wide range of job offers that are paid in this digital currency. There's literally work available there in every job field, so no matter what your skills or talents are, you'll be able to find something.
Coinality provides a similar service, but it also charts job locations for you as well. There might be local employers that would be willing to hire you in exchange for Bitcoins and is perfect for someone who might want to telecommute or not set up themselves as an independent contractor. It isn't the largest board in the world, but it does seem to be the most reliable one out of them all.
Wow! Free Bitcoins! Become Rich!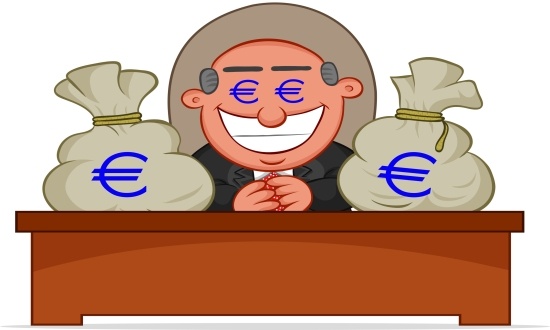 If you want to know how to make money on Bitcoins, then you're going to need to recognize a scam when you see one. In order for people to mine Bitcoins today, they need massive processing power.
They aren't going to generally have that sitting in their living room! They need your computing power and they're very willing to tell you that you'll earn free Bitcoins to get your computer hooked up into their slush pool.
What makes the process tricky is the fact that mining Bitcoins is free… so how do you determine what place is scamming you and what place is genuine?
True co-op mining efforts don't require any personal information from you whatsoever. They simply need the address of your digital wallet so that your share of the mined coins are properly deposited.
If you encounter a site that asks you to sign up with an account or wants your e-mail address, they're more than likely fishing for your personal information.
Did you know that your e-mail address is literally all someone needs in order to begin stealing your identity and ultimately your digital wallet?
What's the Reality of Earning Bitcoins?

You could get extremely lucky and fall upon a block of Bitcoins all on your own. It's not likely to happen, but if you've got a few computers at home already, you could run them in conjunction with each other and stumble upon something.
The average computer in a slush pool, however, will only make a net profit of $0.75 per day, which means your electrical costs are likely to outweigh your profitability.
Although there is great risk in trading, the most reliable profits can be found here for the average person. One year ago, Bitcoins traded for less than $100 per coin. Now they're $400 above that price as of this writing, but more than 50% lower than their trading high.
If you don't mind a little risk in your quest to know how to make money on Bitcoins, than this is the place where you could make the most… or lose the most.
For the average person, however, the best way to earn Bitcoins is to find a good job that will pay in this digital currency. Many of these jobs can be done part-time, outside of normal work hours, and be used to supplement an income.
Once earned, these new Bitcoins can then be loaned out with interest, invested, or used as a currency at various retailers and websites for needed goods and services.
Even though Mt. Gox might have failed, the future of Bitcoins still looks very bright. You might have missed the massive profitability that occurred at the end of last year, but that doesn't mean another wave of profitability isn't about to start!
If you're interested in Bitcoins, now is the time to start mining, earning, and investing. Use the information found here and begin growing the size of your digital wallet today!
If you enjoyed this post, please consider sharing it