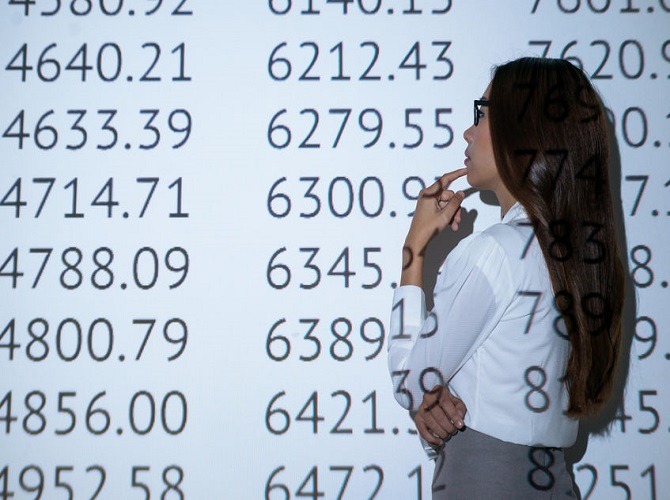 You might love working with numbers and data.
The only problem is that after you?ve earned your degree in accounting, it may be difficult for you to find a good-paying job as an accountant.
You could become your own boss and start your own business, but maybe that doesn?t feel right either.After all, not everyone really wants to be an entrepreneur or deal with the hassle of running a business.
Thankfully, there is some good news.
There are several job opportunities available for those who hold an accounting degree outside of the world of accounting.
You can pursue what you love and still find a job with a competitive salary.
Here are some of the best jobs for accountants who don't want to be accountants.
??
Start Learning How to Make Money Blogging.
Next Year You Will Regret That You Haven't Started Today!
?
?Alternative Careers For Accountants
#1. Law Enforcement
People who have a background in accounting are often hired by law enforcement agencies to track down financial crime.
According to the National Criminal Justice Reference Service, the Federal Trade Commission received 1.5 million fraud-related complaints in 2014.
In total, more than $1.7 billion in losses were experienced.
In 2013, the Federal Bureau of Investigation conducted more than 2,000 white collar prosecutions related to financial crime.
More than 17% involved financial institutions, with 11% involving health care and about 5% involving security.
This resulted in more than $8.5 billion in restitution orders, $113 million in fines, and $751 million in forfeitures.
Salaries for law enforcement officials with an accounting background are usually under $100,000 per year.
Starting investigators may make between $40,000-$60,000, depending on the location of their job.
Many of these positions are in public service, however, so there are extra benefits, such as a pension or expanded health insurance, available to many workers.
?
#2. Private Investigator
To avoid law enforcement investigations, many corporations hire their own private investigators to ensure that regulatory compliance is being maintained.
This type of position is often required to look for accounting patterns that are out of the ordinary.
You?d be responsible for reviewing data, observing employee actions that seem suspicious, and identifying fraud as soon as possible.
This type of position can be isolated from the rest of the organization.
You may report directly to the CEO or President or have your team or department do so.
Some organizations may wish to hire you as an independent contractor instead of as a full-time employee as well.
The salary for a private investigator depends on the scope of the job and the company that requires your accounting services in this field.
Larger companies tend to pay more, but may require your working hours to be flexible.
Smaller companies pay less, but have a regular schedule to follow and offer more independent working opportunities.
Expect a salary range of $55,000-$80,000 for most positions such as this.
Note: you could also start your own business as a private investigator with an emphasis on researching financial crime or accounting improprieties.
?
#3. Sales Representative
People who work in sales are forced to crunch numbers all the time.
Deals need to be struck and the negotiation process requires the numbers to be right.
If there is an error in the calculations, a good deal could turn bad for an organization very quickly.
Your degree in accounting will have given you the skills required to make an accurate estimate, calculate future profits, or review a bid offered from an outside third party.
Many salespeople with a background in accounting find more opportunities for advancement become available since sales managers need to crunch data even more than sales representatives do.
Sales is also a good option for those who love accounting, but also love interacting with people on a regular basis.
Although some sales positions do have a base salary, many salespeople work on a commission basis.
That means their salary is based on the number of deals they are able to close.
It is not unusual for a salesperson with an accounting background to begin earning more than $100,000 within their first 5 years of this career.
?
#4. Administrator
Many administrators are required to evaluate budgets, set spending habits, and handle purchasing responsibilities.
These tasks are perfectly suited for someone with an accounting degree.
Many administrators, in fact, are required to go through supplemental training courses to help them become familiar with basic accounting principles.
If you like the idea of office work, but not full-time accounting work, then this fast-paced career option could be right for you.
Many administrator positions are in the field of healthcare, but almost any business needs at least one administrator on their staff.
Similar job titles might include Office Manager, Administrative Coordinator, Purchasing Specialist, or Financial Coordinator.
Duties may be slightly different based on company or industry needs, but the foundation of what this job is required to do is usually the same.
Most administrators can find an entry-level position around $40,000 per year.
With experience, that figure can double within 10 years.
A graduate degree in accounting or obtaining a position with a large organization may cause the salary to be more than $120,000 per year with the right combination of education and experience.
?
#5. Financial Advisor
Did you know that the average person in the United States has no money in their savings account?
1 in 4 adults in the US have no money set aside for an emergency that may occur.
Another 36% of adults have not started saving anything for their retirement.
According to a 2013 report referenced by Credit Donkey, the average bank account balance in the United States is $4,436.
It can be difficult to save money in the modern world.
Nearly 8% of households don?t even have a bank account in the United States, which equates to about 10 million people.
More than 38 million households are living paycheck-to-paycheck.
That means there are a lot of people who are in need of a financial advisor right now.
People want to save money, but don?t feel like they can do it.
In this position, you?d be acting as a personal ?consultant.?
You can show families where they could save some money.
You could help them setup a savings account and create structures that encourage putting some money away.
Financial advisors are paid based on what service is being provided.
Working independently pays up to 30% more than working for an organization, but there is less risk with full-time employment.
Expect to earn about $60,000 per year in this type of position.
There is an almost unlimited upper salary potential.

?
#6. Writer or Blogger
Your degree in accounting can also serve as written advice that allows people to make their own financial decisions.
You?re still a bit like a financial advisor, but you?d be working with a general audience instead of a specific one.
You can pick your own niche or specialty to write about.
You can create a website which offers relevant accounting advice.
You could write e-books that provide relevant financial advice.
Many media organizations hire people from diverse backgrounds to write or produce content for them as well.
You may find financial or accounting writing positions at newspapers, TV stations, or even video game designers.
There is a great demand for accurate, relevant advice that people can implement on their own.
Writers and bloggers have the lowest barrier to entry when looking for alternative employment with your degree in accounting.
They also tend to have a lower salary when first beginning.
For many, this is a good side hustle option for some extra income at first instead of a full-time opportunity.
One of the easiest ways to get started with this career option is to use a platform like Wealthy Affiliate.
Not only can you try it for free, but you can also scale your platform to whatever size you need it to be for a reasonable investment.Wealthy Affiliate provides numerous marketing tools that can help you establish your own brand and tailor your message to reach a specific audience.
A majority of writers, especially in their first 5 years of working, earn an average of $10,000 per year or less.
That?s why it is a good side hustle. Full-time writers can eventually earn around $50,000 per year, especially with a specialized subject like accounting.
?
#7. Real Estate Management
A growing trend in the United States is to rent properties instead of owning them.
That creates two separate markets to consider: landlords and tenants.
Both could benefit from the expertise learned through your degree in accounting.
Landlords need help managing the financial aspects of renting.
They need help collecting rent, processing maintenance requests, and understanding the rental market so they can maximize their profits.
Working as a consultant or a property manager can help them take control of their property?s financial future.
Tenants are renting more often because of the rising prices of homes.
In the 1971, a good home could be purchased for around $20,000.
In 2006, the median home value in the United States was $246,500, with an average asking price of $305,900.
People can?t afford that, but they still need your help.
They need financial help in managing their money to have security deposits available.
They need to know how to protect their money from needless or unfair charges that might occur.
Many tenants have the goal of owning a home one day and could use your help in finding a path to ownership.
Entry-level positions in this field are usually in the $10-$15 per hour range, depending on the location of the position.
The average salary of a realtor in the United States is currently around $50,000 per year.
?
#8. Business Analyst
As an accountant, you are tasked with looking at company data every day.
That normally involves accounts payable, accounts receivable, and maybe payroll.
Those are just a few pieces of the larger financial puzzle that companies put together every day.
Many accountants are asked to look at the small picture, but a business analyst is tasked with looking at the big picture.
Your accounting background already gives you the skills needed to find and analyze appropriate metrics to lead an organization toward success.
As a business analyst, you?d also work to create and implement initiatives that can help the brand begin to grow.
Business analysts will also take data from third-party resources and conduct their own research so it can be applied to the metrics which have been developed.
A business analyst with an accounting degree can typically earn between $60,000-$80,000 per year.
Those with a graduate degree in an accountancy field may earn up to 30% more per year.
?
#9. Freelancer
You may not wish to deal with the stresses of being an entrepreneur, but you may also feel the call to work on your own.
That is the perfect scenario for a freelancer.
Freelancers work on their own.
With the exception of Alaska, Washington, and a few other jurisdictions, a business license may not be required to accept work.
You get to work at your own pace, take clients on that you want, and avoid the hassles and implications that come with a formal business entity.
To get noticed as a freelancer, you?ll need to put your name out to the global community.
You can do this by creating a website through a platform like Wealthy Affiliate and work completely on your own.
You could also create a profile on a website like Fiverr or Upwork and accept work orders through them.
Using a platform instead of your own site can give you more instant visibility, but you?ll also be required to pay commissions or fees on the profits you make.
On Fiverr, for example, the standard platform commission is 20%.
Your earning potential is unlimited when you work as a freelancer.
Many freelancers can earn six figures per year within their first few years of working on their own.
You also have the added benefit of being able to work from home, which limits many common expenses.
?
#10. Investment Specialists
What happens when an individual decides to buy shares in a publicly-traded organization?
In many circumstances, nothing happens.
That is because many organizations don?t use the skills that an accountant brings to the table as an investment specialist.
Investment specialists perform some traditional accounting functions, such as creating an annual financial report.
They are also the communications bridge between shareholders, investors, critics, and analysts.
In many ways, these specialists become the financial face of the organization.
A job like this is heavily engaged with data and research, which is another key skill that is required in the world of accountancy.
You may be tasked with giving presentations, discussing the implications of an earnings release, or reviewing statistical information for trends that can open up new service or product lines for an organization.
An investment specialist will usually work with the Chief Financial Officer of an organization.
Salaries for this type of position are usually dependent upon where the job is located and how active an organization needs their specialists to be.
According to PayScale, the average salary for this position is just over $51,000 per year.
Glassdoor reports this job?s salary at $46,513 per year.
The website Indeed has positions advertised which offer more than $80,000 per year.

?
#11. Information Technology Specialist
How did computers become so good at sifting and sorting financial data?
Because people with accounting experience were part of the software and hardware design teams.
The world of information technology is creeping into every avenue of life.
Organizations are finding that when there is an IT team with great diversity, it becomes easier to manage technology.
It also increases the chances of an innovative breakthrough happening.
There is a need for a formal familiarity of IT to hold this type of position when you?ve earned a degree in accounting.
This may include passing a certification program or holding another degree in an IT-related field.
You may also be asked to demonstrate your skills in this field before being hired.
The benefit of doing so is that there is a high salary potential.
Many IT professionals with an accounting background can earn more than $60,000 per year in entry-level positions.
Management positions may pay up to $90,000 per year.
?
What Type of Job is Right for You?
With an accounting degree, numerous vocational opportunities become available.
Some of them are in non-traditional positions.
Others are very independent and have little oversight.
You can choose to work on your own, work for a full-time employer, or use your skills to carve out your own side hustle to earn some extra cash.
If you?re not sure that a traditional accounting position is the right fit for you, then don?t be afraid to test out one of these alternative career opportunities.
For those who do pursue a freelance or side hustle option, be sure to take a look at Wealthy Affiliate.
You?ll become connected to a community that seeks out mutual success.
You can have access to relevant advice and learn needed skills to build your reputation.This helps you to build your own brand.
Have you found alternative work with your accounting degree? What position do you hold and why do you love what you do?
You may also be interested in:

1. Alternative Careers For Journalists 

2. Careers For Linguistic Majors 
Start Your Online Business Today
?