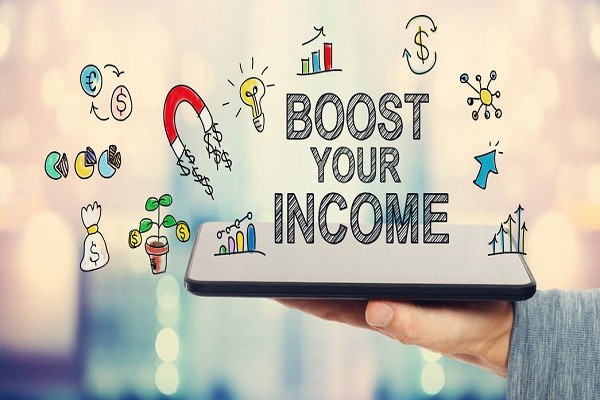 [quote]Affiliate marketing has made businesses millions and ordinary people millionaires.[/quote]
? Bo Bennett

?
You want to make money online, but you don?t have your own product or you don?t offer your own services.
No problem.
Today, thanks to the affiliate programs you can earn really good money on the Internet even if you haven?t created your own product or you?re not selling your own services.
Remember, however that not all affiliate programs are created equal.
As the title of this article suggests you should first of all join recurring affiliate programs.
Why?
The answer is simple: Recurring affiliate programs are almost a guarantee of a steady monthly income.
I included the word ?almost? because you will get paid the commissions the following months only if your referrals renew the subscription.
And of course there is no guarantee that they will.
However if you?re going to promote a valuable product or service that people need, you shouldn?t have any problems with that.
You should see commissions flowing into your bank account each and every month like clockwork.
How much you will earn online by promoting products or services as an affiliate partner depends solely on you and your engagement.
There is no limit to how much you can make a month and best of all you don?t have to limit yourself to promoting a single product/service.
The best thing you can do is to create many streams of income for yourself and you can achieve that online in many different ways.
All the companies below are very reliable, they have been on the market for many years and they have really good affiliate programs.
Most importantly, these companies offer products/services that everyone who wants to make money online needs, regardless of the niche they?re in.
#1. Learn how to build a blog and make money with it
Wealthy Affiliate is not only an educational platform where you will learn how to make money with your blog, but it also offers a very lucrative affiliate program with commissions ranging from $22.50 a month to $175 a year.
You always earn 50%.
If you?re a Premium member then you earn $22.50 each month whenever your referral renews a subscription. Or you earn $175 for each year sale.

However you don?t have to be a Premium member to be earning affiliate commissions.
You can also promote Wealthy Affiliate as a free member, but then your commissions are lower (25%).
As a free member you earn $11.25 monthly and $87.50 yearly commissions.
[quote]Commissions are $8 for the first month $19 special offer, then $22.50 thereafter. Starter Members earn $4 for special offer referrals, then $11.25 monthly and $87.50 yearly commissions.[/quote]
If you think that these commissions are not satisfactory, then compare them with the commissions offered by Amazon for example.
And don?t forget that with WA you earn recurring commissions, which means that you get paid multiple times for the same referral.
50% commissions paid out to all Premium members of WA are really great money.
If you refer at least one new member a month to Wealthy Affiliate who then goes Premium, at the end of the year you?ll be making $270 a month passively (on condition that all of them pay a monthly subscription).
$270 x 12 months = $3000+ ?in passive income.

Make 300 sales over a period of 12 months and win a fully-paid trip to Las Vegas

As a Premium member of Wealthy Affiliate you not only have a chance to earn 50% commissions on every sale, but you can also win a trip to Las Vegas where you can meet with the founders of the program and other members of WA who qualified for the trip.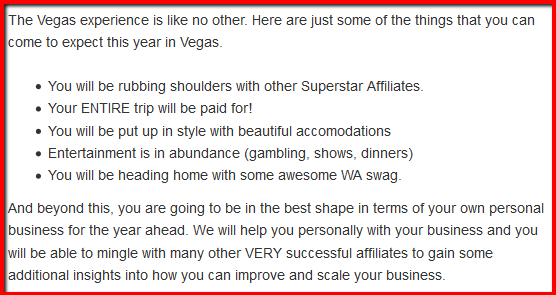 Why does it make sense to promote Wealthy Affiliate and why is it an easy sell?

Think for a second, everyone who wants to make money online needs a website or a blog.
They also need to learn what to do to be successful affiliates or internet marketers in general.
There are thousands of people out there who are trying to make money online and they fail miserably. They give up after 6-12 months.
Why?
Because they lack support, training and tools.
If you?re just starting out online you need a helping hand. You need a mentor who will tell you what to do in order to achieve success.
And you get all this within Wealthy Affiliate.
As a Premium member you have access to the fast website builder [ you can build your brand new blog in less than a minute with a few clicks of a mouse button]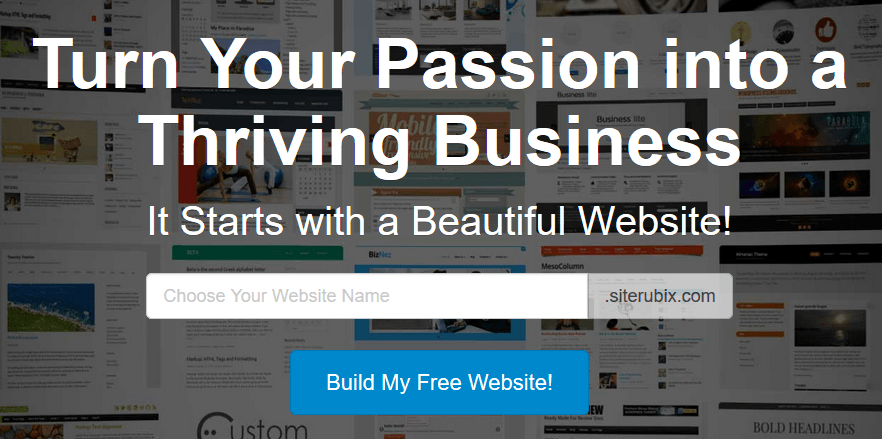 You have access to the keyword research tool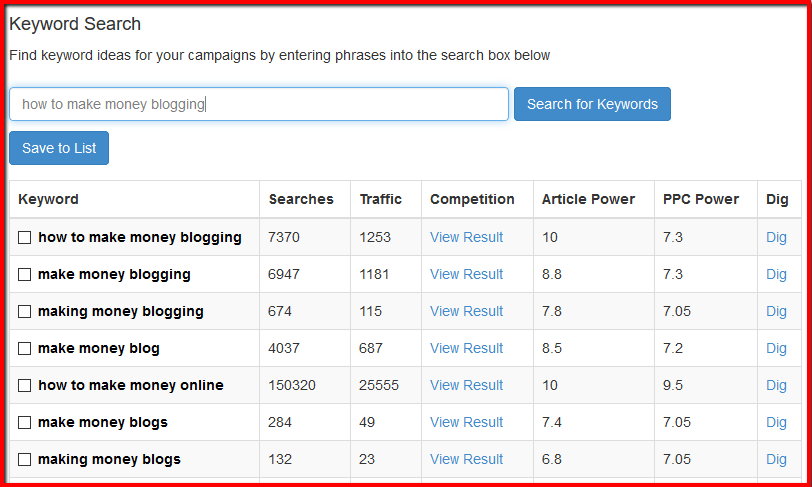 You can host your blog on Wealthy Affiliate servers [ so you don?t have to pay extra for external hosting]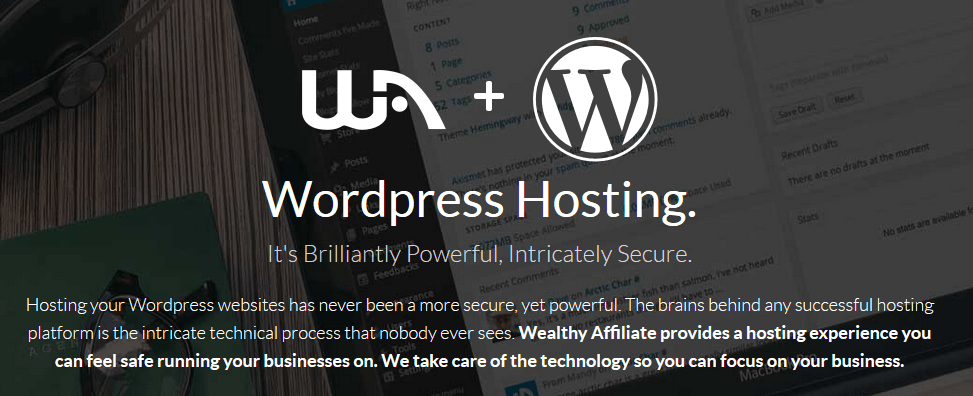 ?
You receive training ?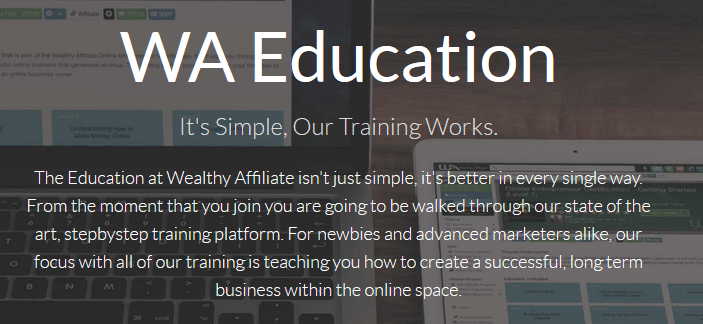 and support.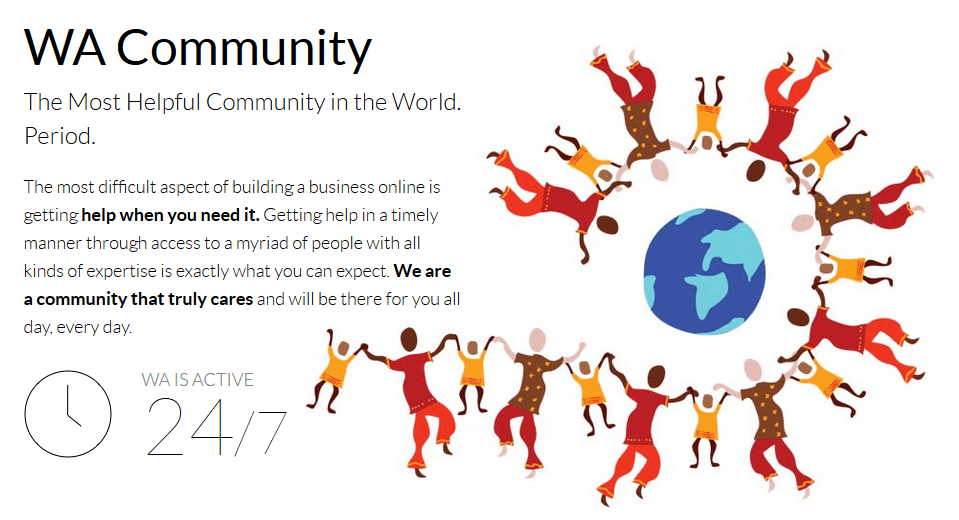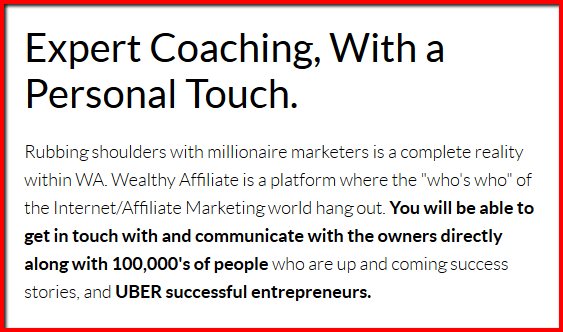 And on top of that every member can earn money by referring new members to Wealthy Affiliate.
Isn?t it an easy sell?
Who can you promote Wealthy Affiliate to?
stay-at-home moms/dads
students
people who are not satisfied with their day job
people who want to supplement their income
retirees
the unemployed
travelers
people looking for passive income
people who cannot work because they?re disabled
people with passion who want to learn something new and make money online
people who already have blogs or websites, but would like to learn how to monetize them
people who would love working at home because they don?t want to commute to work
As you can see there are quite a lot of people who would be potentially interested in joining Wealthy Affiliate, and I?m sure this list can be longer.
Because, let?s be honest, who doesn?t want to make more money from the comfort of their own home?
Everyone!
Do you see the potential now?
If you want to learn more about WA affiliate program, click on this link.
Here you can watch Wealthy Affiliate Walkthrough ? How You Can Benefit From Wealthy Affiliate.
#2. Start building your email list and earning residual income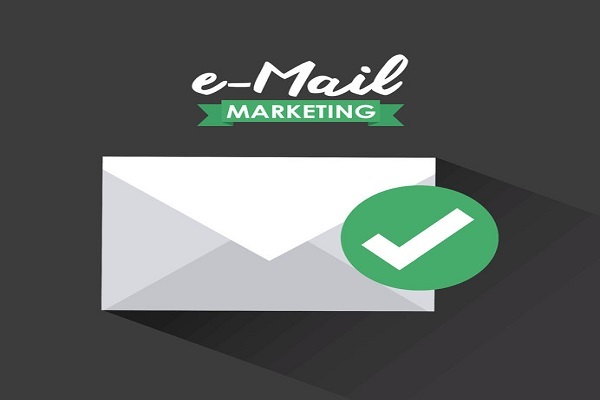 Email marketing is one of the best ways of making money online.
Some marketers say that having a responsive email list is like having an ATM at your own home.
If you need to make some money, you just send an email.
But how do you build a list of subscribers and then how do you send emails to them?
You use an autoresponder.
Thanks to this software you can automate email marketing.
There are many different autoresponders on the market.
Personally I?m using only GetResponse.
Why?
Because it?s cheap, easy to use and it has a really good affiliate program.
Of course other autoresponders have affiliate programs as well.
Infusionsoft, Ontraport or Aweber ? you can make money by promoting any of them.
And most importantly all of them, including GetResponse, have a recurring affiliate program.
Which means that you will be earning commissions each and every month.
Here?s what it looks like:
If someone buys a GetResponse account through your affiliate link you always receive 33% of this payment.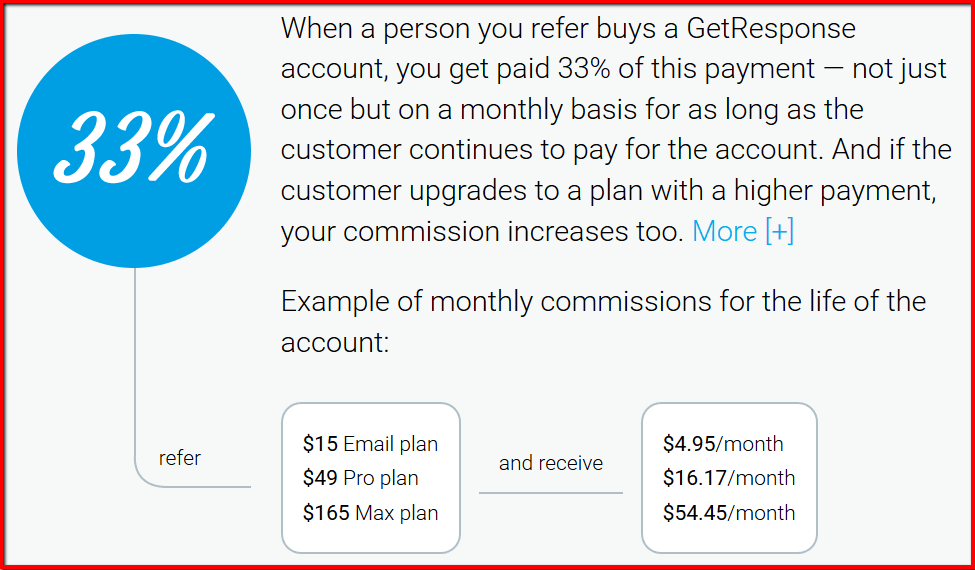 As you can see on the image above you can earn $4.95 a month if your referral buys a $15 email plan, $16.17 a month if you sell a $49 pro plan and $54.45 a month for a $165 max plan.
Imagine that you sell just one pro account at $49 per month. That means that you earn $16.17 in commissions for each sale.


?
And this is the money you can earn selling just one account each month.
What if you could sell two or three accounts a month?
Of course how much money you will make depends on the plan purchased by your referral.
The prices for each plan are different.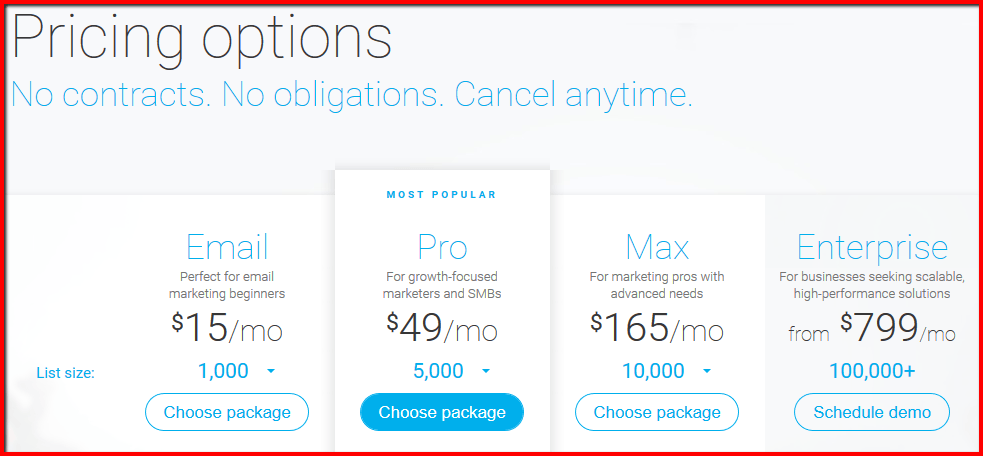 ?
If someone is just starting out online and doesn?t have a list, then this person will definitely buy the cheapest plan for $15 a month and you will earn just $4.95 for this sale.
However if you refer to GetResponse someone who already has an email list, say, 7k-8k subscribers, then such a person will need to buy a max plan for $165 a month, which means you will earn $54.45 each month in recurring commissions.
The earning potential here is really huge.
Bear in mind that most people don?t buy an autoresponder just for a month or two.
Most often they buy it for years.
So, if you refer 10, 20 or 50 people to GetResponse you can expect to be earning recurring commissions for these sales for at least a few years.
Promoting autoresponders is definitely one of the best things you can do if you want to start earning a recurring income online.
What?s more, thanks to GetResponse you will not only automate your email marketing, but you will also build beautiful and high converting landing pages.
You need to have a landing page if you want to start collecting email addresses.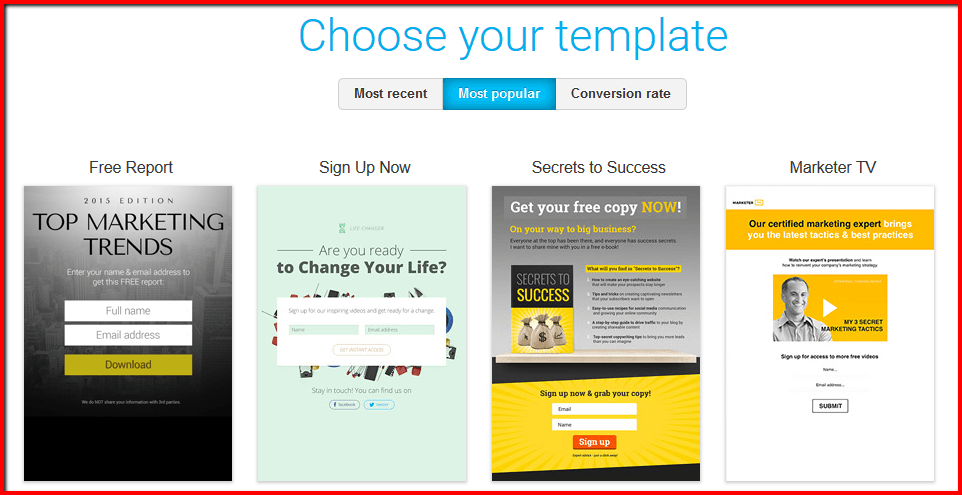 If you want to learn more about how to start building landing pages with GetResponse, click on the following link: Best Landing Page Creator.
Now, who do you think needs an autoresponder software? Who can you promote autoresponders to?
EVERYONE WHO WANTS TO MAKE MONEY ONLINE!
If there is somebody who wants to start earning money on the Internet, sooner or later, they will need an autoresponder.
And it really doesn?t matter what niche they?re in because they can, and should,? build an email list whatever niche they?re trying to make money in.
If you don?t know how to build an email list, read: How to Build My Email List? [11 Awesome Ways to Grow Your List of Subscribers]
Click here if you want to see how GetResponse compares with other autoresponders.
With the growing number of people trying to build their business on the Internet, the demand for autoresponders will be higher, which is a great opportunity for all those who are going to promote this service trying to build a steady, recurring income online.
>>>> Create Your FREE GetResponse Account <<<<

#3. Best long tail keyword research tool
Maybe you?re wondering now ?why should I promote a keyword research tool??
The answer is simple: if someone wants to make money online then they need to know what people are looking for online, what they are interested in, what they?re ready to buy.
If you know what people are trying to find online and what words they use to find it, then it will be easier for you to sell something to them.
That is why you need a keyword research tool.
Thanks to this software you will not only know what are the best long tail keywords around which you can write your blog posts, but you will also be earning a recurring income by promoting your favorite keyword research tool.
How many people trying to make money online need a keyword research tool?
I would say almost everyone.
Otherwise you will blindly try to rank for some keywords which have a very low search volume and won?t make you money.
You need to go after money keywords, i.e.: long tail keywords.
Head keywords can bring a lot of traffic to your blog or website, but most probably they won?t make you money.
And besides it?s very hard to rank for head keywords.
Example:
wedding rings ? head keyword
cheap wedding rings for women ? long tail keyword


If you want to build an online business you need a website (training and support), you need an autoresponder and you also need a keyword research tool.
There are many different keyword research tools on the market, but one of my favorite ones is Jaaxy.

Let?s see how much Jaaxy costs ?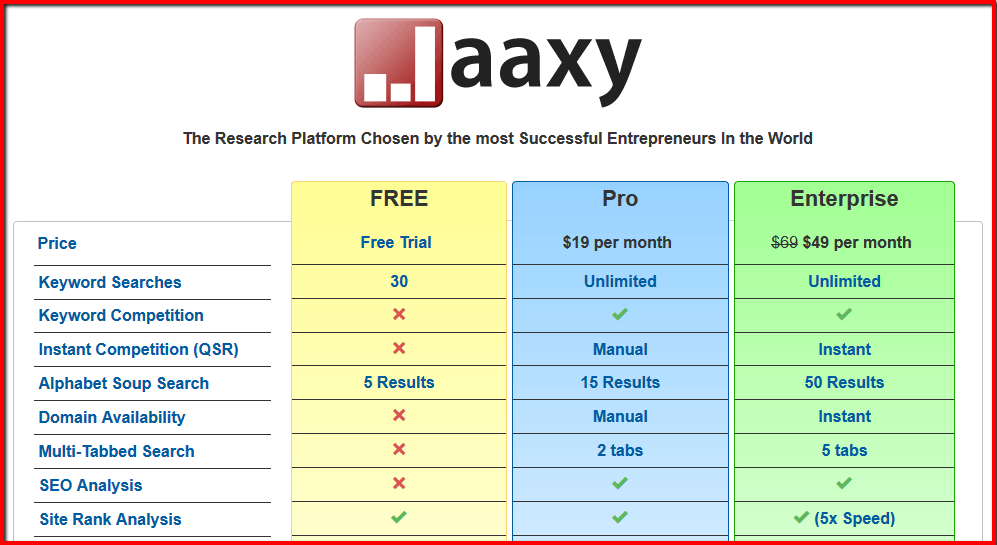 and how much you can earn by promoting Jaaxy.

As you can see on the screenshots above you can earn $8-$80 in recurring commissions for each sale of the Pro account.
And $20-$200 in recurring commissions for each sale of the Enterprise account.
If you sell just one pro account a week at the end of the month you will earn $32.
It?s not much, but remember that it is a recurring income.
Keep referring 1-2 people a week to Jaaxy over the period of 12 months and after one year you will build a nice residual income.
Of course Jaaxy is not only a keyword research tool.
It will also help you find domains, affiliate products, and check how your pages rank on Google.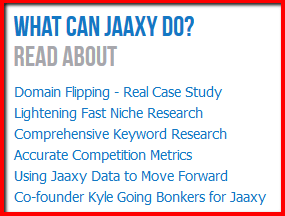 There are different ways you can promote Jaaxy:
blog
videos
press releases
slideshare
paid advertising on Facebook
paid advertising on Google
Who can you promote Jaaxy to?
everyone who has a blog or website
everyone who?s interested in making money online
everyone who runs any online business
Sooner or later all of them will need Jaaxy or any other keyword research tool if they want to take their business to the next level.
>>>> Create Your Free Jaaxy Account <<<<
#4. What is the best hosting provider which pays high affiliate commissions?
It?s BlueHost!

You won?t earn recurring commissions by selling BlueHost accounts, but it still makes sense to promote it.
Why?
Because you can earn $65 per referral.

BlueHost hosting accounts are not expensive and that is why it?s not difficult to sell them and earn great commissions for each sale.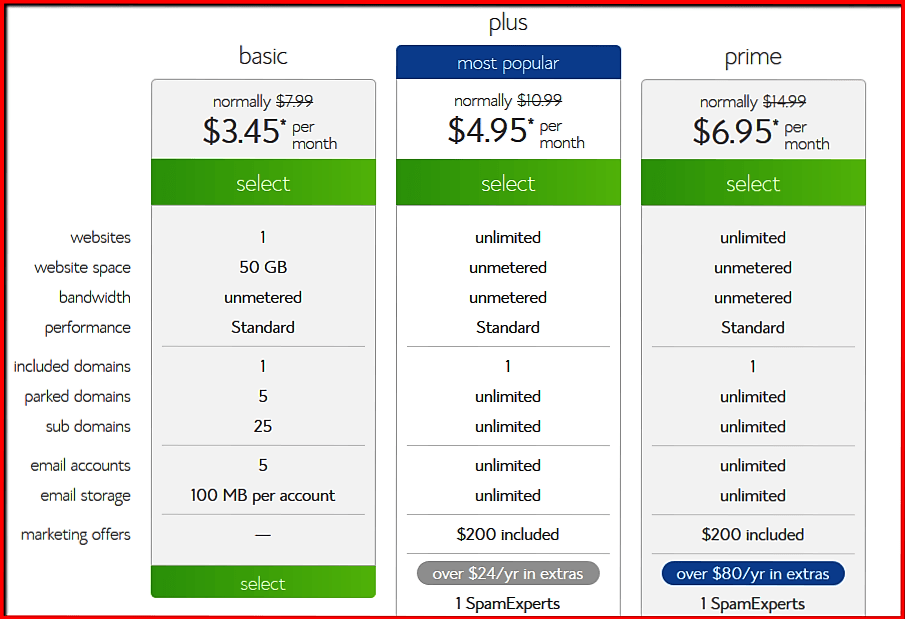 [quote]As a Bluehost affiliate, you may accrue a one-time referral fee for each purchase of a hosting account that you refer to Bluehost that meets the definition of a "Qualified Purchase" and the requirements set forth herein. A "Qualified Purchase" is the purchase of Bluehost's hosting services by a new and unique customer who: (i) clicks on an affiliate tracking link, (ii) completes the signup process within ninety (90) days of clicking on the affiliate tracking link, (iii) maintains an active account with Bluehost for a minimum of ninety (90) days; and (iv) did not transfer from a Bluehost partner or related company.[/quote]
Bluehost is the company that has been on the market for many years and that is why you can trust them and be sure that you will receive your commissions on time.

[quote]The affiliate referral fees are determined approximately 45 days after the end of the month in which the Qualified Purchase is recorded. Payments are then processed and sent to Affiliates between the 16th of the month and the last day of the month. EXAMPLE: A Qualified Purchase recorded in January will be sent to the Affiliate between March 16th and March 31st. [/quote]
The reason I chose to promote Bluehost is that it?s inexpensive, reliable and pays out high commissions for selling cheap hosting accounts.
Of course if you join Wealthy Affiliate and go Premium then you don?t need to pay for hosting because it?s already included in the Premium package.
However if you want to host your blog somewhere else, then I would recommend you to go to BlueHost or SiteGround.
Who does need a web host? Who should you promote it to?
EVERYONE who wants to run any kind of business online.
It?s an easy sell, because web hosting is a must for all those who are serious about making money online.
How many BlueHost hosting accounts can you sell a month?
Taking into consideration that the demand is huge, you can easily sell at least a few of them and rake in $65 for each sale.
You just need to market it effectively.
For example you can create a blog post just like this one.
First you choose the right keyword (using Jaaxy) which you use in the title of the article.
Then you create a blog post and place your affiliate links in it.
This is what I do.
If you purchase a BlueHost account through this link, I will earn a commission.
Can you do the same? Sure, you can!

Conclusion
If you want to earn money online as an affiliate marketer you should promote products or services which are not only of high quality, but also many people need them.
The bigger the market and the demand the more chances you have to make affiliate commissions.
As you?ve probably noticed, in this article I didn?t want to limit myself to promoting products or services that only the given group of people in the given niche will need.
Instead I mentioned those products which are indispensable for anyone who takes running an online business seriously.
Choosing the right products and services to promote is a surefire way to earning recurring commissions for years to come.
Isn?t that what all affiliate marketers want?
What are your favorite recurring affiliate programs?