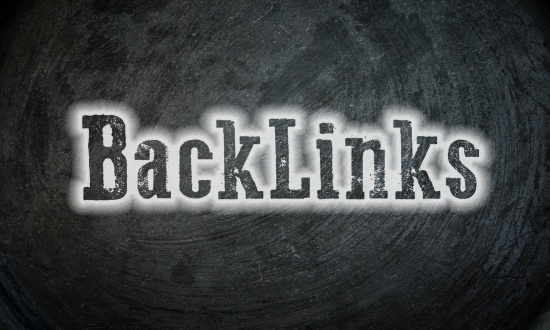 In Step 5 we talked about monetizing your blog, about lead magnets, opt-in boxes and email marketing.
Today I?d like to focus a little bit on building backlinks. Some people say that content is king and backlinking is King Kong. Google pays a lot of attention to quality links coming to your site.
Of course it?s not the amount that is important, but quality. In other words it?s not quantity, but quality.
Personally I get my backlinks in five different ways: press releases, guest posts, social media, web 2.0 sites and YouTube.
Web 2.0 sites
I have only a handful of web 2.0 sites, namely: blog.com, tumblr, wordpress.com, blog.co.uk and blogger.com.
But if you want to you can have a lot more of them: weebly.com, instapaper, livejournal, friendfeed, delicious, plurk etc.
These web 2.0 sites should help your money site rank a little better. Whenever I publish a new article on my blog I go to each of these web 2.0 sites and link from them to my latest post.
YouTube
YouTube is another great source of quality backlinks. You can either comment on other people?s videos and leave your links in the comments section underneath the recording or you can create your own videos (to each of the blog posts) and link from them to your money site.
I do the latter, which means that if I create a blog post about, say, ?how to get quality backlinks for your website?, I then go to YouTube and create a video on the same subject.
Once the video is finished and uploaded I put a link underneath it which takes a visitor to my blog post about quality backlinks. I do this with each of my blog posts. It?s time consuming, but I do it nevertheless.
You can create YouTube videos with different programs available on the market, personally I use only Sparkol Videoscribe because I like it most.
Create your account by clicking the link above and try it out.
Social Media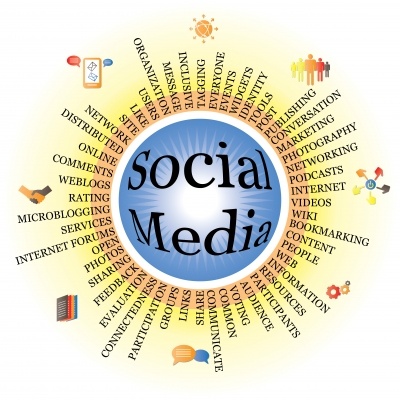 As for social media, create (if you don?t have them yet) Facebook, Twitter, Google + and Pinterest accounts and whenever you publish a new blog post just log in to each of these accounts and share your new blog post on these social media sites.
Google is paying a lot of attention to the amount of backlinks and traffic that the sites are getting from social media sites.
These social signals will remain very important, so focus on them. Not only will you get more traffic, but also solve your backlink problem .
Guest Posts
I like publishing guest posts on other people?s blogs. First of all I get valuable backlinks this way and quite a lot of traffic to my site. Some of this traffic I convert into subscribers and then, if I?m lucky, into customers. That is why I like guest posting.
Remember though that you don?t want to guest post for just any blog. Posting your content on a low-traffic, low-authority site is a waste of your time. It would be better for you to publish this content on your own blog instead.
You need to look for the sites with the highest traffic. And if you don?t believe that you will be able to secure a post on a high-traffic authority site ? think again.
All authority sites with high traffic have the same problem ? they need fresh content every day. And if you give them a great piece of content for their audience they will publish it 100%.
And how to find the right blogs for your content?
First check if the articles on the given blog have different authors. If there are many authors that means that they accept guest posts.
Check if there are many comments under the published articles. If they?re there it is an indicator of high engagement.
Pay attention to the social shares ? it indicates that there?s a lot of traffic.
However if you?re not sure whether the given blog accepts guest posts, then just ask. Send them an email asking whether you could write an article for them and that?s it. This is what I do each time.
To find the right sites in your niche, just type in Google ?niche + blog?, e.g.: ?internet marketing + blog?, or instead of the word ?niche? type in the subject you?re interested in, e.g. ?belly fat + blog?, ?cryptocurrency + blog?.
Press Releases
This is another good source of backlinks. You can submit your press releases to different distribution sites. Sometimes you can submit your PR for free and sometimes you have to pay for it. Needles to say that paid services are better for different reasons.
Below is a list of sites where you can submit your press release. Check them out and take action.
Just create a press release or hire somebody to do it for you and submit it to the above distribution sites.
Create PBNs?
Very popular way to get valuable backlinks to your money site is through PBNs (private blog networks). Basically you just buy an expired domain with valuable link juice (each domain should be on a separate host) and build a site. Personally I do not do it. Maybe I?ll try it out in the future, but for the time being I do not own any PBNs.
Remember that your PBNs need to look like they were real sites. So include the contact page and all the necessary policy. Create a few (5-6) static pages. You should have multiple posts on the homepage (all in the same niche of course). Make it look like it was a real site that you?re trying to monetize.
If you don?t know how to create a PBN properly you better don?t do it. It will be just a waste of time and money.
Backlinks still have great impact on the ranking of your site. Good, well-themed content along with social signals and quality backlinks will help your site to get to the 1st page of Google and remain there.
Of course there are some bloggers who don?t focus on getting backlinks at all. They just create great content and people link to it because it is a valuable source of information on the given subject. Just do what you think is best for your business.
[box style="rounded"]If you enjoyed this post, please consider sharing it[/box]
—————————————————————————————————–
Image courtesy of smarnad at FreeDigitalPhotos.net?(Social Media Wheel With Icons)