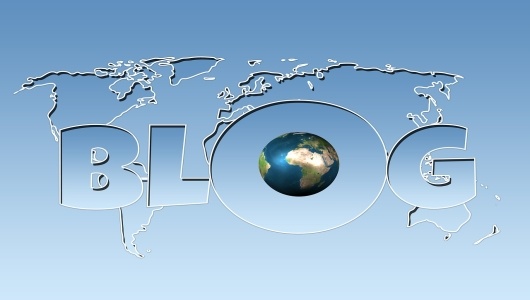 Once you have chosen your niche market it is time now to build a website.
In the past building a blog was a long and difficult process. Many people didn?t have a blog because they had no idea how to set one up. Today it is very easy. You can virtually build a blog within a minute. Seriously. I?ll tell you how to do it later.
Before you start building a blog you need to purchase a domain name and hosting.
For example, www.bbc.com is a domain name. It is the ?address? of your website. Domain names are very cheap, you can get one for $10 per year. If you want to you can purchase your domain name here: NameCheap.
By the way, if you?re buying a domain I would recommend that you to register it for a few years (2 years for example, not just for the next 12 months). You never know how long you?ll be using the domain, but buying it out for longer than just 12 months is a good sign for Google.
Another thing you need to have before you build your blog is hosting. There are cheaper and more expensive hosting companies. Websites with a lot of traffic (a few thousand visitors a day) need better hostings, like Rackspace for example. If you?re just starting out you can find a cheaper hosting company for your blog, e.g. HawkHost.
This video may be useful: Set Up a Domain and Hosting
Personally I host all of my websites >>>here<<<. I?m not saying it?s the best hosting company on the market, but for the monthly fee of $47 you get a lot more than just reliable hosting. You can also pay upfront for the whole year, it?s a lot cheaper option.
Installing WordPress on your hosting can be a little difficult if you have never done it before. Go to YouTube and you will find there a lot of videos with instructions on how to do it. Check this Video for example: WordPress in Five Minutes?
Additional tutorials about installing WordPress:
And if you don?t want to do it yourself, just go to Fiverr. You?ll find there many WordPress experts who will do everything for you for a few dollars.
I?ve almost forgotten. Watch this video here and check how you can build a blog on WordPress in virtually a minute.
WordPress Themes
Once you have your WordPress installed you need to select a theme. There are thousands of WordPress themes out there, so without a doubt you will find something for yourself. Personally I wouldn?t use free WP themes ? there is usually no support and they are vulnerable to malware.
Check StudioPress?and Theme Forest?– they build great themes.?
Plug-ins you should install on your blog
Here are the plug-ins I have installed on my blog. You don?t need to install all of them if you don?t want to. Just pick the ones you think will be the most useful for you. Remember not to overload your site with plugins, because they will slow the load time of your blog.
Akismet
WordPress SEO by Yoast or All In One SEO Pack
WordPress Database Backup
Google XML Sitemaps
Pretty Link Lite
Google Analytics
Contact Form 7
Digg Digg or Tweet, Like, Google +1 and Share
Yet Another Related Posts Plugin
Fancier Author Box
SEO Search Terms Tagging 2
To speed up your site install:
WP Super Cache or W3 Total Cache
WP Smush.it
EWWW Image Optimizer
GZip Ninja Speed Compression
Don?t forget that speed is very important. If your pages load too long, especially the homepage, people will leave your site. Also, the page speed has an impact on the ranking of your site in the search engines, so make sure it is not too slow.
One more tip for today: always remember to update WordPress to the latest version and backup your site often.
[box style="rounded"]If you enjoyed this post, please consider sharing it [/box]
————————————————————————–
Image from Pixabay