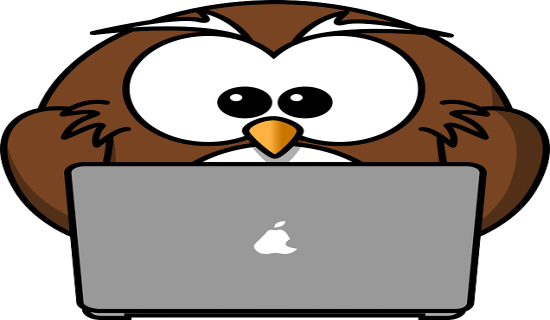 If you want to know how to build a website on WordPress from scratch and are seeking out advice, then you're going to get a number of different answers!
Any builder will have their own preferred way of doing things and that means every builder is going to give you a different answer.
They might even give you an incorrect answer because they don't want you stealing their secrets to success!
The good news, however, is that you can still create your blog for free.
You won't find any false or misleading information here.
I've been building websites since 2010 and I can say that there are a number of very reasonable, easy methods available today that will help to get your website up using WordPress.
Let's get started with the basics.
What Is the Best Free Website Builder Without a Domain? NOTHING!?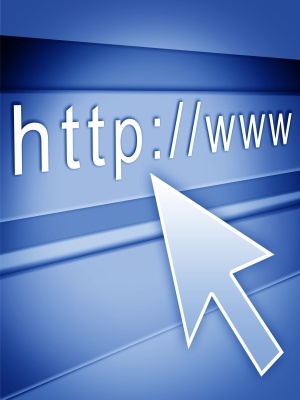 Your very first job is either going to make you or break you when it comes to building a website.
You've got to be able to choose a domain name that is good so that people will want to visit it!
There are a number of key aspects that are important, but #1 above all else is to keep it as short as possible.
Here's why: people remember things in terms of 3.
If you can create a website that is just a combination of 3 letters, then you'll have something that is highly memorable.
Another suitable method is to create a one-word description of what you're offering and put that in as your domain name.
A three syllable word is fairly memorable because of the rule of three, so you're still fine.
If you can't make that work, then try to use three words together instead that make sense for what you're offering.
Why three words instead of two?
Because a three word sentence makes the greatest impact in the human mind!
Listen to any parent talking to their toddlers and you'll hear them using these three word sentences all them time. ?Leave that alone!? Don't touch that!? ?Eat your dinner!?
There's only one exception to this rule: you can't use a word or term that's been trademarked for use on the internet, even if the domain is available, unless you are using it for non-commercial purposes.
That means no advertising, no affiliate work, and no internet marketing.

Here's a pro tip! Make sure you spell the words for the domain correctly when you register it. One of my first jobs was for a comic strip named ?Cluck World.? Pretty simple domain name, right? Except I forgot to put the ?L? into ?World? and so when I delivered the final product to my client, I gave him www.cluckword.com.
?
Make Sure You Have a High Quality Hosting Provider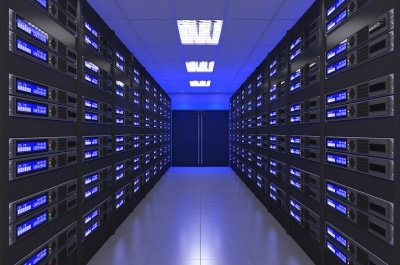 Having a domain is good, but it won't get your website onto the internet.
You've got to have your website hosted by someone!
Here are the basics that you're going to need.

Space on a server somewhere. The more open space you have on a server, the faster your website will perform.
Decent bandwidth for traffic.
Automatic updating and backups. If your website crashes, you can just put up the saved version to restore it from the backup. With automatic updating, you won't have to remember to manually save it.

There are some hosting providers out there that will provide you a place to put your domain for about $4 per month, but these are shared servers and not always so secure.
You're going to want to invest a little into this part of the process to make sure your websites are always up.
It's not necessarily what you'd call cheap, but the investment is worth it.

Here's a pro tip! Don't just settle for a good hosting plan with some odd provider. You can often pick and choose plans that are a better deal with the exact specifications you need for your website for a lot less than a cookie cutter plan.
?
To Create Your Blog For Free, You've Got To Install WordPress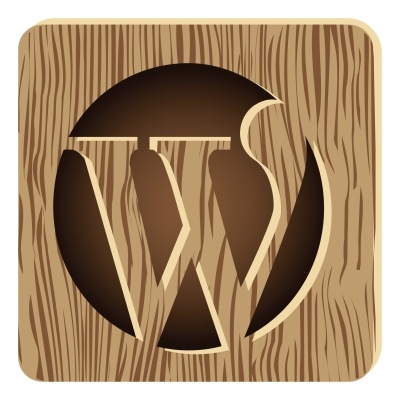 What is the best free website builder? WordPress, of course!
For most people who have never put up their own site before, I'm just going to point you toward the automatic installation scripts that most hosting providers have today.
You simply select the script, install it based on the commands that are in place, and you're basically ready to design your website in 10 minutes or less.

If you've got some computer skills, however, you can do all of the work yourself to get a bit of a better experience. This is what you're going to need to do.

Create your own MySQL database. Your hosting company is going to have the instructions you'll need to make this happen on their servers.
Get the latest version of WordPress software and download it. There are free options available, so don't believe the pop-ups that say you need to pay X amount of money.
Use a high quality decompression program to decompress the files. Something like JZip can work in a pinch, but stay away from WinZip if at all possible. I prefer 7-Zip myself.
Upload the files to your hosting account through your FTP. If you don't know how to do that, then you should probably just stick with the automatic installation. Too much can get messed up when you monkey around in your FTP.
Start the installation from your domain's URL. You'll be asked for the log-in information you created for your MySQL database.
You're ready to start!

Then you're going to need to configure WordPress on your website.
Much of this work is done from the Dashboard menu.
You'll find the shortcut at the top left of your screen, but the wp-login for your URL can take you there as well with another log-in.

You need to check your settings right away.
Change the This is Just Another WordPress Site to something that works for your business. Or delete it. Just don't leave it there.
Update your user profile while you're at it and make sure to create your permalinks while you're still in the mood.
Remove the sample posts, update your pages, and then get your sidebar widgets ready to go… if you still believe in using sidebar widgets.

Then you're ready to install your themes, your plugins, and your widgets.
You'll be done in about 4-6 hours total, depending on how much you need your website to do.

Or You Could Use an Even Better Website Builder…


WordPress is pretty awesome. I'm not going to deny it.
I've completed many unique WordPress sites over the years and whether they succeed or fail, they all have one thing in common: they're really easy to get setup and they're even easier to maintain.
Some of the updating can get annoying, however, and that leads to the one problem of WordPress ? if you don't update, sometimes it doesn't work!

That's why I'm recommending a new free website builder that will eliminate all of your headaches: Wealthy Affiliate.
With this builder, you can literally be up and on the internet in under 30 seconds. 30 SECONDS!
You get two free websites and free web hosting for that domain for life without having to pay anything.

At the core of the Wealthy Affiliate experience is SiteRubix.
I really love this builder because it can take anyone's passion and turn it into a legitimate internet business with virtually no experience required.
You simply create the design that you want that matches up to your interests ? there's literally thousands of themes from which to choose.
You've got complete freedom to create your site and if you really need some help, Wealthy Affiliate will give you a few proven suggestions to help get you started.?
Here's the best pro tip I can offer right now.
Try Wealthy Affiliate and see it in action for yourself.
There are no strings attached. There's no gimmicks.
There's just the chance to have up to 2 free websites using one of the easiest things to make a website I've seen in nearly 4 years of doing this!
If you're ready to know how to build a website on WordPress, then you're ready to experience Wealthy Affiliate.
It's the easiest way to create your blog for free!
[box style="rounded"]If you liked this post, please consider sharing it[/box]
——————————————————————————————-
Image from Pixabay
Image courtesy of tigger11th at FreeDigitalPhotos.net (3d Modern Interior Of Server Room)