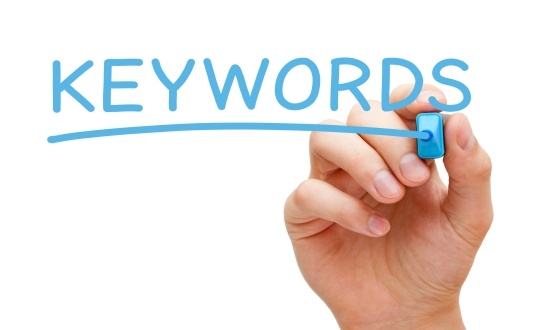 There are a lot of keywords out there on the internet today that have a lot of competition on them.
In order to truly succeed with your marketing efforts, you've got to know how to find quality keywords that have little or no competition, yet have a large amount of traffic on them.
When you secure quality content that includes these low or no competition keywords, then you'll have a recipe for traffic success!
How can you make this happen? It starts by doing research on keywords. That means you'll be wanting to know about Jaaxy and seCockpit.
Keyword Success Comes From Finding Your Niche
In order for the internet to see value in what you're offering, you've got to be able to do two specific things: find your niche and provide expertise within it.
In this day and age, over 1 billion people have access to the internet and they can say or do anything and pretend that it is true.
They can even sound important and make others believe that there is truth in the lie, but eventually the truth does win out.
That's one of the highest priority items in searching rankings: honest expertise.
Everyone has a niche with which they are an expert.
It could be a hobby, life experience, or something you do within your career.
Whatever it happens to be, that can be the foundation of your internet presence.
Offer the internet real value and you'll begin building a legitimate traffic envelope that will help to accomplish your goals.
Expertise is important, but structure expertise is even more important!
If you can provide a specific amount of niche value to the keywords that are low or no competition, then you'll be able to rank your website very high on those specific searches.
Some websites go into this blindly and find success randomly, but ultimately you need information about what people are searching for in order to provide those potential visitors with answers.
That's why you need Jaaxy or seCockpit.
These keyword researching programs help you find the perfect keywords for your content to focus upon before you start so that you can get good, reliable results.
What Is Jaaxy?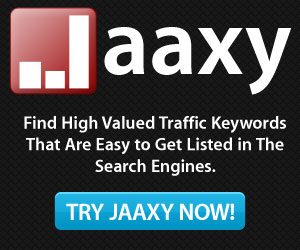 In short, Jaaxy is one of the most advanced tools that can be used today to find the keywords you need for your content.
Many internet marketers consider it their only research platform because this tool is so useful!
You'll see the benefits of Jaaxy right away when you take a first look at it because not only does it show you the good keywords to use, but it also has an exclusive chart of keyword competition.
This lets you see how many websites are already ranking for a preferred keyword.
Jaaxy also eliminates the need to find that perfect little niche that can boost the traffic on your website that in other tools can take hours or even days of research.
You just plug in your ideas and Jaaxy gives you results.
This will help you generate even more ideas for your content structure because you'll be able to quickly see low competition, high traffic keywords in minutes.
For the average internet marketer, you should be able to find 5 good niche keywords in the amount of time it takes you to eat your lunch!
The other advantage that Jaaxy brings with it is the fact that you can get thousands of actual clicks thanks to the fact that this tool uses all search engines to estimate live traffic, not just Google.
Basing information solely on Google loses nearly 30% of the potential website visitors you've got automatically and could do even more damage depending on your niche.
You'll find keywords that convert well, can export your keyword lists that you've created, and be ready to take control of the internet!
If you want to know how to find the best keywords, then you've got to know about Jaaxy.
This tool could be the one change you need to create success!
What Is the seCockpit Keyword Tool?
Presented by Swiss Made Marketing, seCockpit offers a lot of the same tools that you'll find with Jaaxy.
They primary advantage that this tool offers is an added level of visual assistance when compared to Jaaxy.
It works at high speeds to give you a look at related keywords that are being used to find sites like yours, shows you a graphic representation of their potential in list form, and gives you a brief look at the domains.
You'll also get to see which websites are currently ranking in the top 10 positions for any given keyword on Google right know.
This tool will help you see what the page rank is for each of these sites, what their page authority happens to be, and how effective their domain authority is as well.
The nicest part of seCockpit is the fact that you can examine the social interactions that occur on any given website with any given keyword.
To really show off your expertise, it is important to get some level of social sharing going on because this proves that people are interested in the value that you're providing.
You can pull up your keyword lists, choose the items that have little or no social sharing, and then design a campaign that targets these quality keywords with a higher level of sharing expertise.
Here's How To Find High Paying Keywords
Why use keyword research?
Because it is the best way to find high paying keywords!
It's really easy to do with these tools because you simply put in your basic keyword that you're thinking about focusing upon.
From there, these tools will show you a complete list of related keywords that show how popular they are every month, how much competition you have on those keywords, and the likelihood of being able to create clicks from them.
A common mistake that is made when targeting keywords is to focus on the core subject only.
It seems to make sense because there are so many searches that come from this core keyword, but the competition is enormous for these core words.
Even if you pull 1% of searches from a core keyword that gets 10,000 searches per month, which would be considered a great success by many marketers, it ultimately means you're just getting 100 visitors.
On the other hand, you could choose a long tail keyword that is niche related that only gets 500 searches per month and dominate that keyword.
If you could pull 80% of a niche at this level, you've got 400 visitors per month with an optimized site on the long-tail keywords.
Which is ultimately better?
A generic 100 hits from people who are likely comparison shopping?
Or 400 hits from people who have specifically targeted a search because they know what they want… and you can provide it?
That's why knowing how to find quality keywords is so important!
Niche traffic that is optimized is traffic that can help you create sale after sale after sale.
Let everyone else focus on their core keywords and gamble on their success.
Using a keyword research tool like Jaaxy or seCockpit can help you succeed more because you can specifically see where there are gaps in website coverage in your niche areas.
Exploit those areas with valuable information and the search engines will rank you highly.
Get those high ranks and you'll get the clicks.
Get the clicks and you'll boost your reputation.
Have a good reputation and you'll even rank higher on your core keywords even if you haven't targeted your content towards it in any way because you'll be seen as an expert by the internet.
What Is the Best Keyword Research Tool?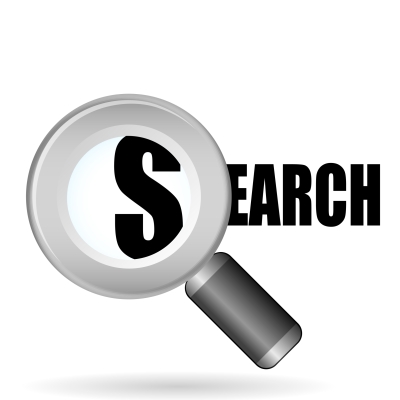 With an included training kit to help you make the most out of this keyword research tool, this is often a great place to start if you've never tried any keyword targeting in the past.
If you're looking for more advanced options, however, Jaaxy has a more thorough overall look at what the internet thinks about your subject, your niche, and your expertise.
Both tools, however, will give you a better result than just blindly targeting keywords.
One of the rules of the internet is this: what anyone thinks will be popular is invariably not true.
If you think something will work because it seems popular, then it won't work!
That's why these keyword tools are so useful.
They give you genuine information that allows you to make an informed, empowered decision about where to take your content and your overall marketing campaign.
If you want to find out what are the best money keywords, then the first stop on your journey should be Jaaxy.
For those who have never researched a keyword before, you may find seCockpit useful at first, but at some point you will want to graduate to the in-depth information that only Jaaxy can provide.
You can be successful on the internet with these tools in hand!
Start using them today and you will be able to craft a niche campaign that will give you the foundation for success that you need.
[box style="rounded"]If you liked this post, please consider sharing it[/box]