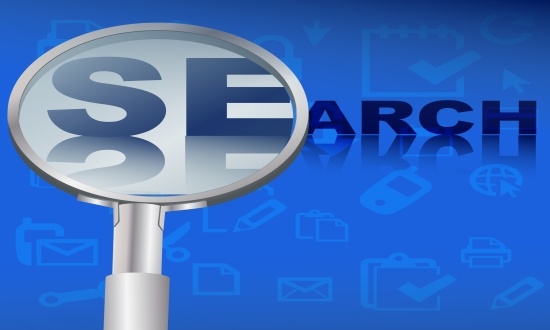 When you create a post, you want people to see it right away. Before it becomes visible to anyone, however, it has to first be indexed by Google.
It can take a long time for some posts to show up in the search engine. I've seen it take several hours before new posts on my blog appeared in Google. I've heard of people saying that they've had to wait 72 hours for their content to appear at times.
Here's some good news: you don't have to wait for hours or possibly days to have your content indexed any more. You can have your blog posts indexed by Google almost immediately.? It's remarkably simple and it works.
First: Some Indexing Dos and Don'ts To Consider?
The most common mistake I see with content that has been indexed is that it was created for the crawler. This is no longer an effective way to get noticed.
The content that is being indexed must be created for the anticipated audience who will want to be reading it. Crawlers that see bot-content are likely to label it as being not valuable and choose not to index it at all.
Here are some of the other dos and don'ts to consider when indexing your content.
#1. Select your content very carefully. Creating content is an ongoing headache we all face. The content should be selective enough so that as you're creating it, you're finding it to be interesting and valuable.
This is especially true if you're curating your content instead of creating it from scratch. If you're not interested in your content, why should your readers be interested in it? If that's the case, then why should Google be interested in it??
#2. Always add your own personal insights. Your opinion matters. It's the easiest way to add value to content that is being created and gives readers a unique, personal insight into the subject matter.
There's no better way to prove you've got the niche expertise that your readers want to see. If you're not adding personal opinions, then all you're really doing is re-writing something that has already been indexed somewhere on Google and the only thing you'll wind up getting is a high bounce rate.
Below Are the 4 Steps That Will Get Your Content Indexed Quickly By Google?
This is the process I follow for all of my blog posts and the results are absolutely fantastic. Sometimes I do all of these steps and sometimes I do just 2 or 3.
OK, so once you hit the Publish button in your WordPress editor do the following steps in order to get your content indexed fast.
Step 1. Post a link to your newly published article on all your social media accounts, i.e.: Facebook,?Twitter, Google + and maybe Pinterest as well.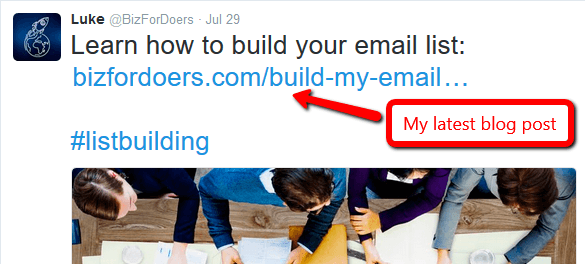 Step 2. Go to Mass-Ping.com and ping your URL.
?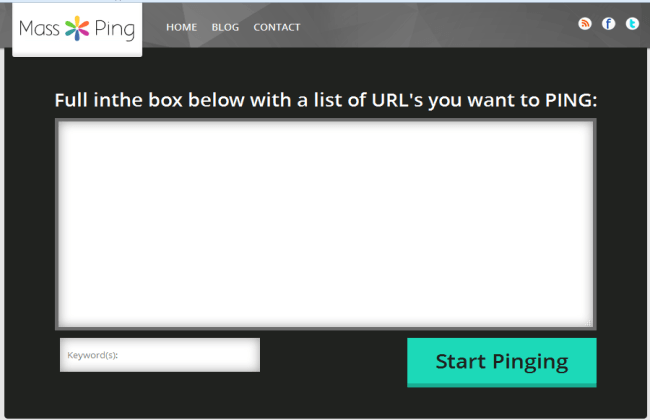 Step 3. Visit this page and submit your URL there. When you click the link you will see the page below: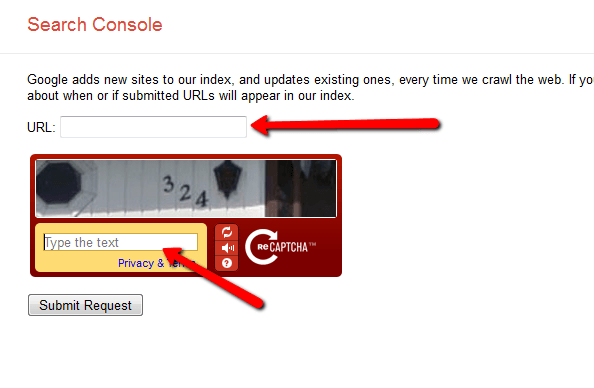 Step 4. Go to Google Keyword Planner and paste your new URL in the right box. See the screenshot below: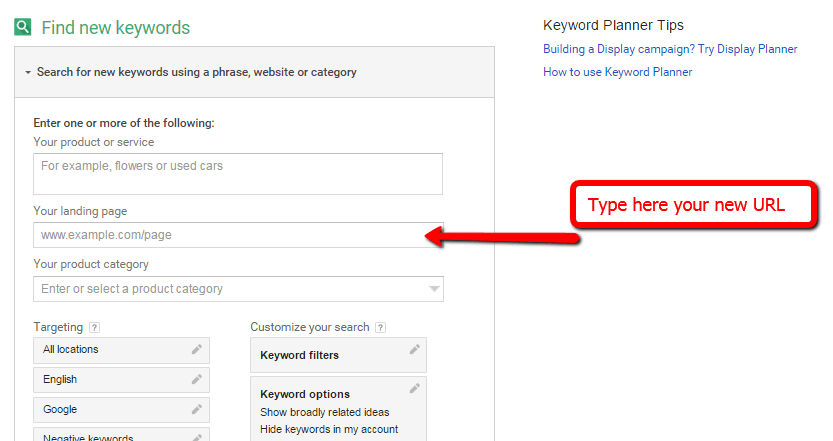 And then all you've got to do is hit the Get Ideas button.
What does this do? It forces Google to crawl the content you've just posted.
This also gives you the opportunity to discover if your content has been properly themed based on the results that you're seeing. If your primary keyword target isn't in the results, then you can immediately revise the content so that it meets your needs.
Instead of waiting up to 72 hours to determine if your content needs a revision, you can find this out in just minutes using this specific technique.
?
This Also Works With Videos?
If your content is video-related instead of written content, this technique will still work to have Google immediately index your page. Just make sure that you follow Steps #2 and #3 to have this happen.
I don't use any paid tools or services to have my content indexed immediately by Google. This is the process I use each and every time I have something new to share. It works each and every time.
?
You Can Be Indexed on Google Right Now?
Stop waiting and start creating. Your content deserves to be discovered immediately. If you follow these steps, then you'll be able to have Google index your content when you want it to be indexed and that makes it easier to meet the specific goals you've set for your site.
Do you know of any other ways to get you content indexed fast? Are you going to use the techniques described in this post??