?
Affiliate marketing is "a technique where other publishers and websites will promote your business. Basically the way it works is that an affiliate is rewarded every time a visitor, customer or sale for your business is generated through an advertisement on their web site. There are many different ways compensation is provided, but the concept remains consistent?you pay them for generating business for you."
Via www.brickmarketing.com
One of the fastest growing ways for an at-home business to earn money is from an affiliate marketing program.
If you're wondering how to make money from affiliate programs, but you don't want to invest a lot of money, there are some ways that you can really limit your expenses while making potentially huge profits!
Sound too good to be true? Let's take a look at some reliable ways that an affiliate program can pay you at home without even needing a website.
Use an Advertising Matrix To Direct Traffic

The easiest way to begin developing traffic for an affiliate is through the use of an internet advertising campaign.
Not every affiliate program will allow you to do this, however, so be sure to check the terms and conditions of your agreement before beginning this process.
The key to making this a successful venture is to focus on Pay Per Click [PPC] campaigns instead of Pay Per Impression [PPI] campaigns.
When you pay for a click, you're investing a small amount into what will hopefully be a much larger commission.
If you're advertising televisions, for example, and you make $70 per sale, wouldn't it be worth having someone click on the advertisement to potentially make a sale? The higher your PPC limits, the more exposure your ads tend to receive.
PPI campaigns, however, charge you for every time someone sees the ad, whether they click or not. They're cheaper, but that's because they generate less traffic.
Utilize Your Affiliate Link In All Your Communications

The activity that everyone has on the internet today is incredible! The average person spends almost an hour per day on their preferred social media site alone.
Add in the e-mails people send to each other, the instant messages, the forums, and even the games played and there are a lot of free opportunities for your affiliate link to get a lot of exposure!
How can you take advantage of this? The easiest way is to just include your affiliate links with your signatures.
Forums allow an online signature, as does your e-mail. Your social networking platforms and other accounts have a profile page that includes a personal website link ? this is another great place to give your affiliate program added exposure.
Every time you compose a message and send/post it, you're giving exposure to your links and potentially earning money!
Write Guest Posts For Other Websites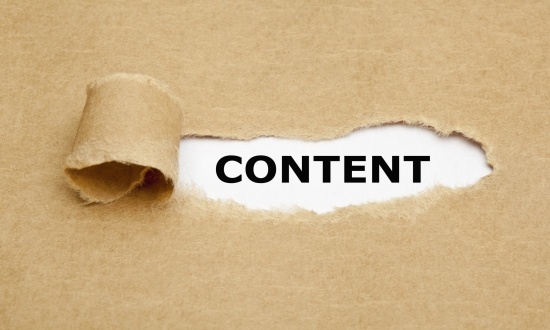 If you want to earn money without a website, then utilize your writing skills to create content for others. If there's one thing a blog needs in order to stay relevant, it's new and interesting content on a regular basis.
The average person can't create 1,500 words of content every single day for their blog, so they reach out to others that could create similar content. In exchange for that content, you're given:
free exposure,
a byline, and
a link.
Use that link to promote your affiliate program. If you're asked to provide a guest post and you don't receive those three things, then don't waste your time creating new content.
Make sure you get the agreement in writings as well because otherwise you may find that your post can be taken down without your knowledge and without any further compensation for your time.
Utilize Product Review Websites To Create Interest

Did you know that over 70% of people decide to purchase products on the internet based on what others have to say about those products? Online reviews are a growing industry where you can help to drive traffic to your affiliate programs.
In fact, if you want to make money from an affiliate program, this might be the best way!
A common mistake made in reviews today is that the writer tends to try to sell their affiliate program in the review more than provide information about the product.
We are a society geared toward information, so an honest review of a product with your affiliate link will get your much more traffic than a review that's more of a hard sales pitch.
Maybe You Don't Want to Pay For a Website?

The benefit of having your own website is that you can keep everything under your direct control. You provide the content. You create the marketing campaign that you believe will drive success.
If you want this control, but don't want to pay for the cost of starting and developing a hosted website, then the creation of a free blog is a great way to promote your affiliate program.
The bloggersphere is filled with dead blogs or blogs that are a waste of time to read. If there's one thing people value today more than information, it is time!
If you create link bait for traffic and then provide content that is not as valuable as you communicated it would be, then your affiliate program will suffer.
For every 1 person who has a negative experience on a blog or website you drive traffic toward, you will lose a minimum of 10 prospects.

That's why it is critically important to focus on the perceived value of your content in your titles, SEO efforts, and meta descriptions. It is then even more important than that to provide on that perception with information in your content so that your reader feels like their time wasn't wasted.
Do that and your free blog will have success. Don't do that… well, at least the blog was free, right?
How Can You Make Money From Affiliate Programs Today?

Affiliate programs are a great way for anyone to earn a supplemental income from their home-based business.
If you want to know how to make money with affiliate programs today, begin by finding a program that has a needed good or service for a majority of the people you directly know.
Sign up for their program, get your link, and then begin including that link in all the activity you have on the internet daily.
Pretty soon, you'll find the traffic needed to start making some serious money and you'll have done it without spending anything!
[box style="rounded"]If you liked this post, please consider sharing it[/box]