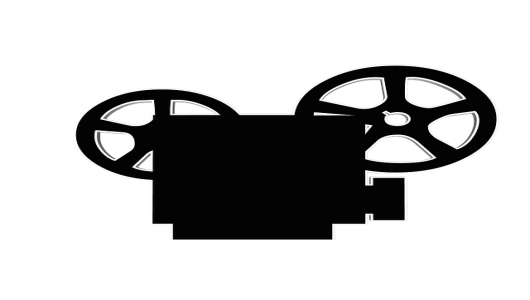 In the last Step, i.e.: Step 6 we talked about getting backlinks. Today we?re going to focus on YouTube.
YouTube, just after Google, is the 2nd most visited site on the Internet and that is why it is vital to learn how to rank your videos on YouTube and in Google.
The best thing about YouTube videos is that when you create them they will get ranked not only in YouTube but also in Google. It?s like killing two birds with one stone.
What?s more YouTube videos tend to rank very well in Google (their domain authority is 100), which means that it?s easier to get your video to the first page of Google than it is to do that with your blog post, and it is not so easy to outrank them.
OK, so what should you do if you want your video to rank high in Google?
First of all you shouldn?t choose too competitive search terms. You may think that creating a video about how to lose weight or how to make money online will be great because a lot of people each month search for these things, however, you also need to take into account your competition, which, in these two cases is very big and it won?t be easy for you to outrank their videos.
Also you need to find out if anyone is making money in a particular market on YouTube and if there are any products to promote as an affiliate.
The first thing you need to do is to find the right market opportunity. If I wanted to check what?s hot on the market I would go to Clickbank.
When you go to Marketplace you can filter your search based on Gravity, Popularity, Keyword Relevance and so on. Personally I would look for offers that have high Initial $/ Sale (it says how much money you will make if you manage to sell something).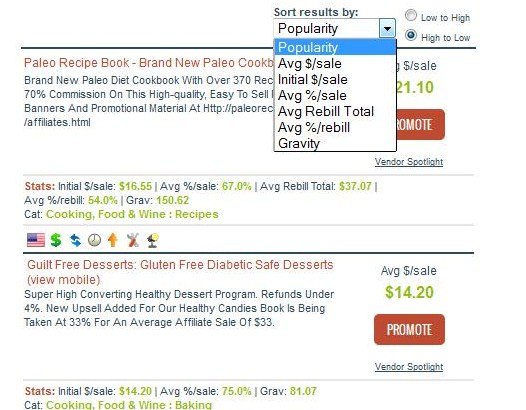 Of course other things like Average Rebill Total and Gravity are also important. The former indicates that you can make money on back end products as well and the latter tells you which products being sold are the hottest. High Gravity indicates that there is both a lot of competition and that the product is popular.
Try to find a few good products in the given niche. It?s best if you can find products that will let you earn high, recurring commissions. Some of the most profitable niches are ?health?, ?making money?, ?self help?, ?pets?.
Desperate niches (obesity, headache, backpain, men ?who can?t get women etc.) and obsessive niches (e.g.: golf, fishing) are the best ones.
Keyword Research
Once you?ve chosen your niche and found products to promote, it?s time to find the right keywords. Remember that it is important to target keywords that attract targeted viewers and are not very difficult to rank for.
Don?t use general keywords like, say, ?meditation? or ?weight lifting? ? they?re too competitive. What you need to do is look for long tail keywords (should contain 3 or 4 keywords, e.g.: ?how to meditate properly? or ?how to do weight lifting the right way?).
To find the best keywords for my videos I use Jaaxy. I already mentioned this keyword research tool a few times in the other posts. Of course you can also go to Google Keyword Planner ? it?s useful as well, I just don?t use it that often.
I just go to Jaaxy, type in some generic keyword and check the results. Pretty quickly you can find long tail keywords. Of couse these long tail keywords don?t bring that much traffic, but I think it?s better to have a video ranking high for a low traffic keyword on the first page of Google than have a video ranking for a high traffic, competitive keyword on the twentieth page of Google.
For example a pretty good keyword in my opinion would be: ?how to build a website for free?. I say ?pretty good? because there are two YouTube videos on the 2nd and 3rd spot in Google ranking for the same keywords. It means that we have a competition and we need to do something if we want to outrank them.
Another similar keyword could be: ?how to build a website for free and make money?? ? although the traffic is not big you could easily get the video with this keyword to the 1st page of Google.

What I recommend you to do is to find one main long tail keyword for your video and 10, 20 or maybe 30 secondary long tail keywords.
Now, what should you do with these keywords?
Once your video is ready it?s time to write the title for it, write the description and add some tags.
In your title use the main keyword as close to the beginning as possible. If you have enough space you should put your secondary keword in the title as well. So the best thing to do is to use both primary and secondary keywords in your title.
Description: It would be best if your description looked like a blog post. Use all the space you have there to write a good description. Use your primary keyword and all the secondary keywords that you managed to find.
Altogether you should use 20 or maybe 40 keywords in your description. The most vital keywords should appear at the beginning of your description.
Tags: Use as many keyword phrases here as possible. The most important keywords should go first, so the first tag or the first few tags should be your main, most essential keywords. Then put in all the secondary keywords.
You should also put the particular words of your key phrase separately. So for example if your key phrase is ?how to build muscles quickly?, then your tags should look like this: ?build?, ?muscles?, quickly?, ?how to?. Google will combine them and create keywords that make sense. So as a result you will rank for more keywords.
When you do the above your video will be well optimized for the search engines.
Your video will rank better if you take care of all the above details. However keywords alone don?t guarantee that your video will be on the first page of Google.
Other factors deciding about the success of your video include: number of shares, embeds, likes, comments, subscribers, views, time watched and ? maybe the most important ? the number and quality of the incoming links.
Remember about your channel optimization.
Channels rank the same way as your videos. Upload a picture to your channel. Use the main keyword as the name of your channel (use secondary keyword as well if it?s possible).
In About section use both main keyword and all secondary keywords. Also do not forget to add a link to your channel art.
It can be a link to your social media channel or a link to your landing page or a link to your blog etc.
Annotations: Do not add an annotation at the very beginning of the video informing the viewers that they should click the link underneath the video.
This way they will click the link and stop watching and you don?t want it just because Google pays attention to the time watched so you want the viewers to watch your recording to the very end.
It?s better to create an annotation saying, for example ?watch the video to the end and then click the link below? or just ?Click the link below? at the end of the video.
Always remember about adding calls to action (annotations) at the end of your video urging the viewers to either click the link below or subscribe to your YouTube channel or visit your social media channel or whatever else you want them to do.
Tip: Once you publish your video on YouTube try to drive traffic to it as soon as possible. So for example share it with your fans on Facebook or followers on Twitter (go to Google + and Pinterest as well) or send it to your list of subscribers or simply pay for advertising on YouTube.
When a video gets a lot of traffic quickly it tends to rank better in Google. You can also create a press release, embed your video in it and then send it to different distribution services ? it?s a great way of getting valuable backlinks to your newly created video.
How to sell on YouTube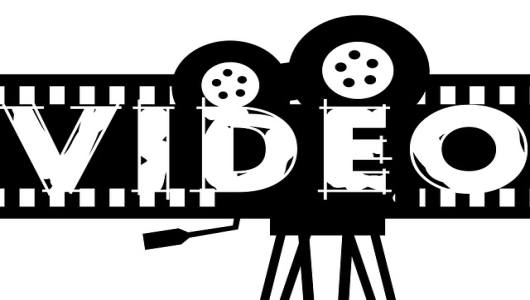 You can create whiteboard videos using Sparkol Videoscribe, or you can sit in front of a camera and talk about something depending on the subject of your video. If you don?t want to show your face you can always find somebody on fiverr.com who will do it for you.
If you want to make money through affiliate programs don?t be a seller. People do not like it when somebody tries to sell them something, so you need to take a different approach.
Instead give people a solution to their problems. Tell them what works best. For example tell them how it is possible to get rid of some problem using a home remedy and then add that if that doesn?t work they can try your affiliate product.
This way people will trust you more and will be more willing to listen to you and buy from you.
Say you want to tell people how to get rid of acne. You?re describing how they can do it at home without buying anything. However – you add later – that if that didn?t work they can always try ?this? (affiliate product) because you tried it out yourself and it helped you.
On the one hand the viewers will be grateful to you because you told them how to get rid of acne without spending any money, and on the other hand you can promote an affiliate product and make money without being too pushy.
To find out what people talk about, what they want to know, what problems and questions they have, visit forums, check Yahoo answers, go to Quora and wherever else you think you could find valuable information.
Conclusion
YouTube marketing is very popular and if you do the things correctly the profits will start coming in. Creating videos has become one of the most popular method of selling stuff online and that is not going to change in the coming years, so take advantage of it.
Tools that I use:
Sparkol Videoscribe to create videos.
Jaaxy or Wealthy Affiliate Keyword Tool to find keywords.
[box style="rounded"]If you enjoyed the above post, please consider sharing it![/box]
————————————————————————
Images from Pixabay: geralt, movie projector,