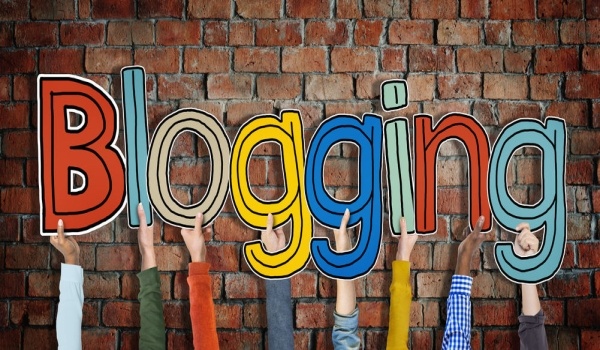 Blogging is becoming more and more popular with every passing day.
When social media platforms first appeared, many people thought that blogs would die a slow death.
That, however, did not happen.
People write blogs mainly for two reasons.
They either want to make money with it, so they set up a blog for the financial purpose, or they just start a blog to write about their hobby or to share what they know with the world.
This allows them to connect with like-minded people, to gain knowledge, and to satisfy their creative side and whatnot.
Today it is not a problem at all to create your own blog for free, but it was not always like that.
Setting up a blog in the past could take you quite a lot of time and effort, so if you want to start your blogging journey today, you?re in a favorable position.
Soon you will find out how to start a blog for free in a few easy steps even if you?ve never tried to start blogging before.
First let me tell you that there are different platforms today where you can build your free blog, among others:
Blogger.com or
They are all pretty much OK if you just want to have a personal blog about any subject that interests you.
If you want to have a commercial blog, however, I would go somewhere else.
The problem is that those free platforms always impose some restrictions on you ? like not being able to install external plugins – which, without doubt, can be problematic and limit or slow down the development of your blog.
Another disadvantage is that you don?t actually own a free blog ? it?s not yours and it can be deleted any time by an admin on Blogger.com, WordPress.com or if Tumblr finds out you?re breaking some rules.
Would you like something like that happen to you?
I wouldn?t! That?s why I never thought about building my blog on any free platforms available online.
But don?t worry, I will tell you where it?s best to start a blog for free if you still want to have one.
Siterubix
Siterubix is a site builder which will allow you to create your free blog on WordPress in a matter of seconds … or 1-2 minutes top if you?re inexperienced.
Siterubix was launched in 2007 and has been updated regularly to make it the best site builder on the Internet.
Because of its simplicity, it?s especially great for beginners.
You can build your brand new blog on WordPress with a few clicks of a mouse button.
Let?s see what you need to do step by step in order to create your first free blog:
First go to: siterubix.com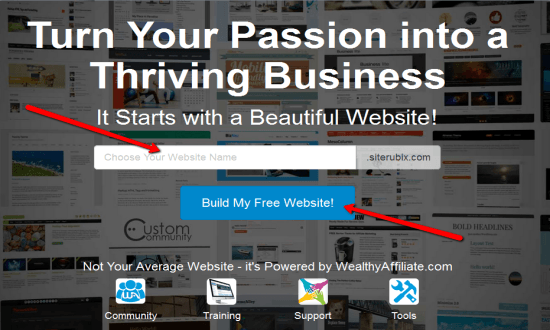 Once you click the blue button you will see the page below. All you need to do to create your free blog is to follow the instructions (Steps 1-4).?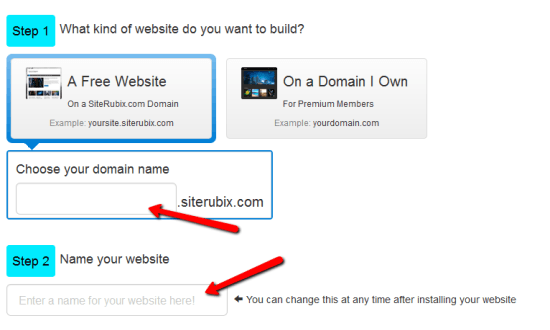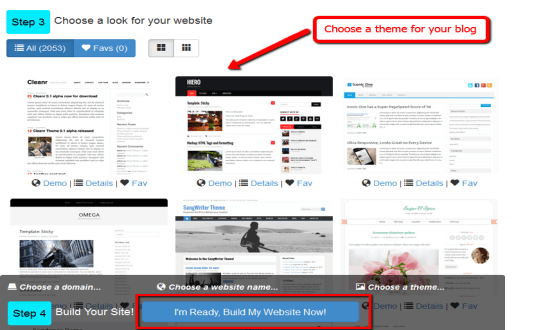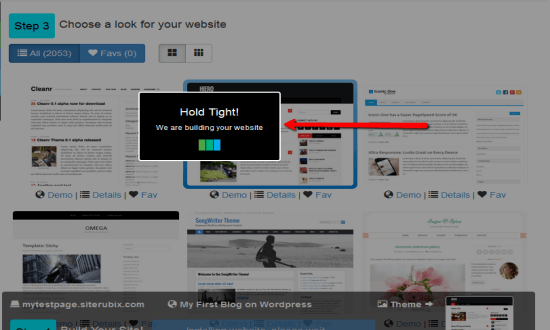 And that's it. You brand new website on WordPress is ready. It should literally take you less than a minute.

Why do I think Siterubix is a better choice than Blogger.com, WordPress.com or any other free blogging platform?
You will have your blog on the WordPress platform and WordPress blogs tend to rank really well in Google.
You will have an option to choose from many hundred themes (3000 +) thanks to which your blog will be unique.
When you create a site on Siterubix you will already have a few plugins installed, such as Akismet, All in One SEO Pack, Exclude Pages from Navigation, and SI Captcha Anti-Spam.
Your blog will be hosted on a high performance hosting platform and will be backed up daily.
Best of all ? you receive free training. If you create a free site with Siterubix you will also get access to a 10-day training that will be especially useful if you?re a newbie. You will learn how to choose a niche, how to build your own website, how to find content ideas from keywords, and more. No other free blogging platform offers a training like this.
You will become part of a bery active community. When you have some problems with your site or with any other aspect of online business, you can ask questions (by using live chat) and receive your answer in a matter of minutes.
Of course Siterubix, like all other free blogging platforms, has certain drawbacks, such as:
No access to FTP
You can have only two free sites
Your website will be a subdomain of Siterubix, so your domain name will look like this: yourdomainname.siterubix.com. Of course you can have a customized domain name, but then you will have to become a Premium member.
As a free starter member, you cannot add any additional plugins
You cannot create support tickets ? this is also a Premium feature.
Despite the drawbacks that I enumerated above, Siterubix is still the best choice of all free blogging platforms online.
Thanks to the thousands of themes available you will have a unique blog, no one will come and shut it down unexpectedly, you can use it for commercial purposes and make money with it ? the platform is designed for business, your site will be fast, it will be responsive and mobile friendly, and you will have a chance to use the world?s easiest website builder.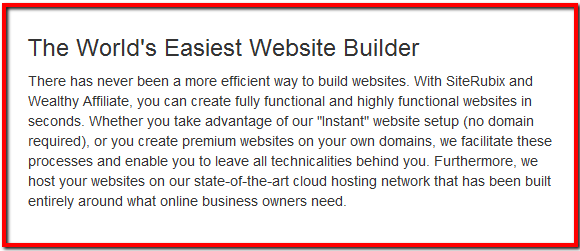 ?If you decide to become a paid member, you can easily move your website from a SiteRubix.com subdomain to a premium domain that you own ? it literally takes seconds. Here you can see how to do it: how to transfer a siterubix website to your own domain.?
This should be helpful too: namecheap dns settings.[quote]The benefits of having your own domain are plenty. From better rankings, to increasing relevancy with your audience, to converting higher, and earning more revenue. Having your own domain is your absolute best option. However, a SiteRubix.com website is also a great option as it allows you to build your website and think about what domain name will fit your site and suit your audience the best. You can focus on building your website and getting it ranked before you even have to worry about buying a domain name.[/quote]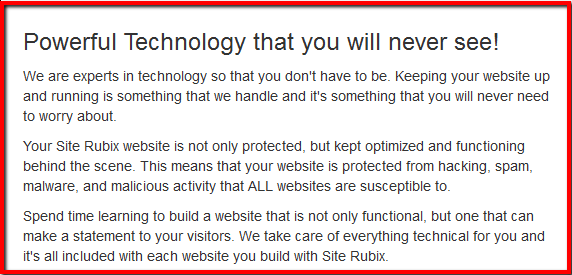 Should You Upgrade From a Free Blog?
OK, I know that the subject of this post is starting a blog for free, but I thought I would also tell you why I think you shouldn?t have a free blog.
There are a few reasons why you should be paying for a blogging platform.
First of all, when you create a site on a free platform, you don?t have a unique, customized domain name (I already mentioned this fact above)
If you choose to have a domain name myinternetbusiness.com, for example, on a free blogging platform it will look like this: myinternetbusiness.wordpress.com. You will always have wordpress.com at the end of your domain name.
If you?re thinking of creating a professional blog with the intent of making money with it, you should definitely have a customized domain name. It looks more professional and you will be taken seriously.
This is especially important if you're using a blog as an affiliate site.
If you?d like to buy your own domain name, I would recommend you to go to namecheap.com or here over some of the other options that are available to you.
It?s really not expensive at all and you pay for it just once a year instead of being locked into multi-year plans like other sites require.
Another reason why it?s better to avoid free blogging platforms is hosting.
When you have a blog on a free platform, then you don?t really own it. It is the property of the people who are hosting it. What does this mean for you?
It means that you can lose your entire website if the moderators find out that you?re breaking some of their policies.
It also means you may be required to share any revenues that your blog is able to generate.
On the other hand, if you have a self-hosted blog, you have control over it. You can do whatever you want on it and no one will have the authority to delete it.
What?s more, if you choose the right hosting company, your blog will be fast and that will have a big impact on your user experience.
It will be well protected against spam, viruses, and even hackers. It will work properly instead of breaking down from time to time.
If you decide to use Siterubix, your blog will be hosted on a fast and secure hosting, so you don?t have to worry about the above things.
If you choose to create your blog somewhere else, here are a few hosting companies that I would recommend:
Out of all the options listed above, however, I would definitely choose Wealthy Affiliate hosting over any of them.
Here's why: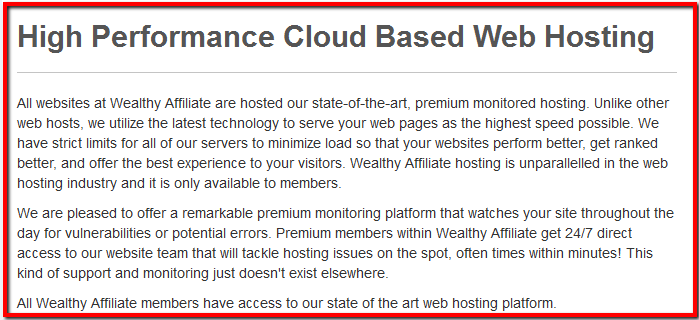 If you become a Premium member, you will not only have your websites hosted on a Wealthy Affiliate hosting platform that is secure, safe, and fast, but you will also get everything that comes with being a Premium member.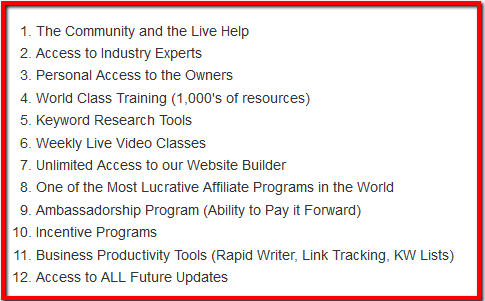 ?
You will be able to build 25 premium sites and 25 free sites.
That?s a lot of websites, especially if you consider the quality of the hosting platform and compare it to the competition.
If you decide to become a paid member, you can choose to pay either $47 a month or $359 a year, which comes to $29.90 a month.
For that price, you will get not only receive Premium hosting services, but a whole lot of extra bonuses that will help you to build a successful online business.
And don?t forget that you can also participate in a high paying affiliate program that pays residual commissions.


When you take all these positive benefits into account and then compare it to what you get at other hosting companies, you will see that $29.90 per month on the annual plan is a small investment to make in your future.
If you?re just starting out online and you want to learn how to make money on the Internet, then you need help. We all did.
You need access to the proper tools, services, training, and support that will help you to build your own success.
Hosting services and owning your own domain name is not enough.
At the beginning of your journey, you need someone who will take you by the hand and show you the right way.
[quote]A quality education is a current and interactive one. That is exactly what you are going to get at Wealthy Affiliate. Inside the members area you will find the most current, topical, and expert training in the Internet Marketing and Entrepreneurship world. Within a fast paced environment like the Internet if you are even a few days behind the latest trends you can be completely left behind, or worse yet, you can be using marketing strategies that can have adverse affects on your business … The training at Wealthy Affiliate is your source of all the learning essentials needed to run a business, and we provide a learning environment that is conducive of knowledge sharing and expansion. [/quote]
Conclusion:
A free blog is an option when you don?t need an online business or you want to try blogging first to see how it works.
It is OK to build a blog on a free platform when you have no money to invest and you?re not so sure yet what you really want to do.
Free blogs offer a wonderful opportunity to play around with what blogging can be like for awhile to see if it could be right for you.
In this way, you can build a foundation for your future blogging success. Fill your free blog with content and work to get it ranked in every search engine.
A WordPress blog built with SiteRubix is just enough ? you don?t need to look for anything else.
Once you find out that blogging makes sense to you and you decide to make money with it, then definitely you should seriously consider switching to a professional hosting and having a professionally looking domain name.
Knowing how to start a blog for free may be just a few easy steps now, but it will become an amazing journey that could solidify your financial future in the weeks and months to come.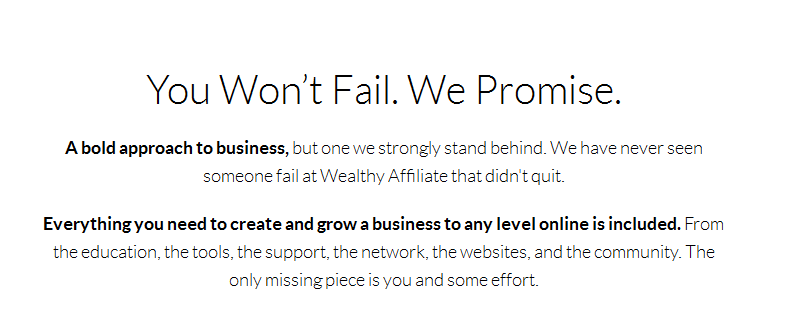 [button link="https://bizfordoers.com/university" size="large" bg_color="#747d70″ window="yes"]Create your free account today[/button]
[box style="rounded"]If you enjoyed this post, please consider sharing it[/box]