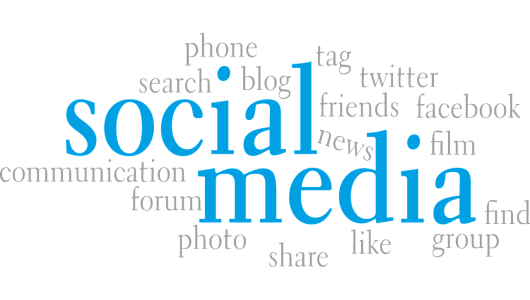 OK, you set up your blog, you found good keywords, you created good content around those keywords and then you posted it to your blog. Is that it? No, it?s not.
Some people say that creating content is only 20% of the job, the rest is promoting it.
First of all remember that you need to get people to engage with your content on blog so they share it with their friends. If your content is valuable and helpful they will click the social sharing buttons and spread the word across the social media about your valuable blog posts.
If you use a WordPress blog you can install such plugins as: Flare or Tweet, Like, Google +1 and Share or Digg Digg. Make sure that you don?t add too many social sharing buttons to your site, focus on just 3, e.g. Facebook, Twitter and Google +. Pick the sites that you think will resonate most with your readers.
Other than that you should also be present on different social media channels and build your brand there.
Don?t rely solely on Google ? it?s too risky. If you rely only on SEO your entire business may sometimes be killed by the next Google update.
However if you obtain a quality reach and following in the social networks, you will have a much more sustainable business.
Why should you be present on social media:
To allow people to share your content quickly
To take advantage of the viral nature of social media channels
To build a personal brand
To create reach that is independent of search engines
To get better rankings
First of all create Facebook, Google +, Twitter and Pinterest account.
Then all you have to do is start being active. If you?re not active within any given social network, you won?t achieve any results.
Whenever you publish a new article on your blog, post it also to Twitter, Facebook, Pinterest and Google +.? But don?t limit yourself to publishing your articles only.
Try to engage people. Do it often and this will lead to anticipation. Post:
interesting images
videos
write about something controversial
answer people?s questions
share other?s people content.
Don?t just be self-promotional. Make sure you help people out; promote news and content sites.
Remember to post at least twice a day at different times. It?s because people visit social media at different times.
You should also visit such websites like Reddit and Quora. Reddit can be a great source of traffic to your blog.
Also, if you want to drive a lot of visitors to your blog posts, make sure to use these two tools: Snip.ly and Scoop.It.
Before you start snipping it?s good to go to Buzzsumo and find trending content on social media. Then just copy the URL of the content and paste it into Snip.ly.
Keep this in mind: Writing quality content is not enough ? you need to promote it.?
If you?re ready to pay a litle bit for promoting your blog posts, I recommend checking out such websites as: Outbrain and StumbleUpon ads
You can also look for a few forums or blogs that are related to your niche and start being active on them. Type into Google, e.g. ?forums + your niche? or ?blogs + your niche?. This will help you find the right sites.
Good content + promotion of this content + being active on social media will help you to increase the number of visitors to your site and as you know big traffic very often means more sales and more money, more subscribers and bigger reach.
P.S. Don?t hang out too much on social media. Very often people are wasting their time there. Focus more on your own blog instead.
[box style="rounded"]If you enjoyed this post, please consider sharing it[/box]
———————————————————————–
Image from Pixabay