The first days of being a stay at home mom can be a lot of fun.
Gone are the pressures of meeting work deadlines, dealing with a commute, and that co-worker who won't leave you alone for some reason.
You get to be home with the kid(s), take care of yourself and them, and connect with other moms like you.
But then something begins to change.
You begin to get this mental itch to do something constructive.
You want to contribute to the financial well-being of the family.
Is it possible to do that while still being a stay at home mom?
With these online opportunities for work, you bet it is!
Online jobs for stay at home moms are perfect because they are so flexible.
You can work when the kids have some down time.
You can work after you put the kids to bed for the night.
You can follow your passions, use your experience, and make a remarkable amount of income.
#1. Let?s start with blogging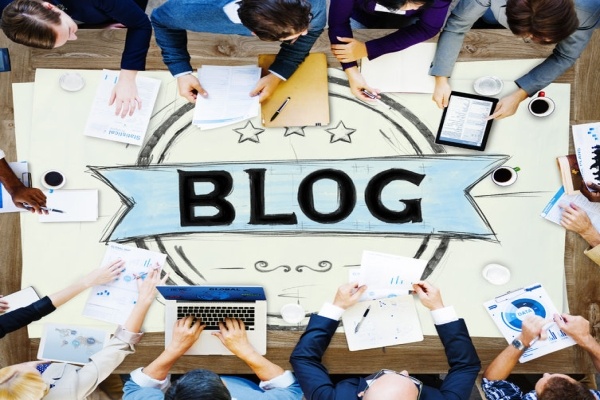 Blogging is one of the most popular ways of making money online.
Why?
Because you don?t need to invest much of your own money into your blogging journey.
What you need to spend your money on at the very beginning is just your own domain name, e.g. momworkingathome.com or secondincomefromhome.com etc.
You create a blog on WordPress and you can start filling it with content.
It?s very easy today to create a blog.
You can use a blog builder such as Siterubix and create your blog in a minute or two.
The question remains: What to blog about?
Well, you need to find something that you feel comfortable writing about, something that you?re passionate about.
It can be anything ? just find your niche.
Here are a few tips before you start blogging:
Pick big niche. If you pick a small niche you may have problems with creating new content after some time, that?s why it?s important to focus on a pretty broad niche.
Remember also that your niche shouldn?t be too competitive.
For example the niche of making money online is very competitive, so it?s better to stay away from it and find yourself something else.
Create content. Well, if you have a blog you need to create content. Google loves good content.
Do you know that around 2 million blog posts are created each day?
The headline of your blog post is most important.
It should contain your keyword and be shocking, intriguing.
Remember to create evergreen content that will teach your readers something interesting.
It?s not so important to write your content often.
It?s rather more important to create great content, even if you?re going to do it once a week or once a month.
Your blog posts should be written in a conversational tone.
While writing imagine that you?re talking to someone and write in a similar style.
Try to create blog posts that contain at least 1500 words. Why?
Because longer content ranks better in Google and it ranks for many different keywords.
[quote]The average content length for a web page that ranks in the top 10 results for any keyword on Google has at least 2,000 words. The higher up you go on the search listings page, the more content each web page has.[/quote] Source: quicksprout.com
What?s more, people like reading in-depth articles and they share them more often on social media.
Don?t forget about using subheadings in your articles and write a good conclusion.
You might ask why should I write a good conclusion?
It?s because some people start reading blog posts at the bottom and if the conclusion is interesting they will probably read the whole post.
Add images and videos from YouTube to your blog posts just to make them look more attractive.
You can also create infographics from time to time, but it's pretty expensive.
Collect emails. All bloggers are building their lists of subscribers just to communicate with them through email.
For example if you have your own email list you can send them an email each time you create a new blog post.
This way you will let them now that new content appeared on your blog and they should come to your blog and read it.
Your email list is the best traffic source.
How to collect your email list?
Use opt-in boxes, sidebar opt-ins, pop-ups, header opt-ins (at the top of the page), and drive your visitors to landing pages.
The last thing you should do when your blog post is ready and published is to promote your content.
According to Derek Halpern from socialtriggers.com, you should … create content 20% of the time [and] spend the other 80% of the time promoting what you created.
You can promote your content on social media, you can create a YouTube video each time you create a new blog post, you can create a Slideshare presentation, you can promote your content on forums and other blogs.
And of course don?t forget to send an email to your list of subscribers.
One more thing you can do to promote your blog and blog posts is guest posting.
Find relevant blogs on which you could publish a blog post.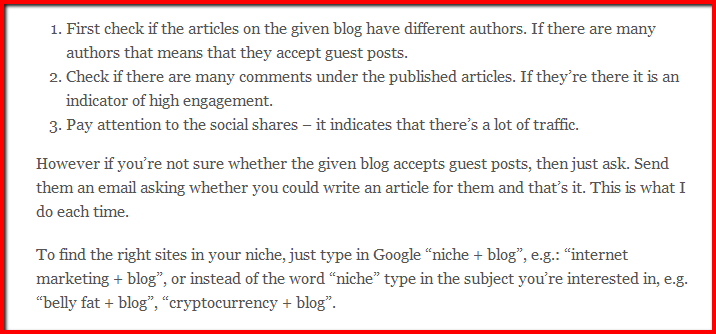 I understand that blogging may seem to be very difficult at the beginning.
You?re probably thinking now that it?s not for you, that you have no idea how to create a blog, how to create blog posts, and above all how to make money blogging.
Each one of us needs a helping hand at the very beginning of a new journey.
That is why I encourage you to try out Wealthy Affiliate.
It is an educational platform where you can learn how to make money online with your blog.
You can start for free and remain a free member for as long as you wish.
Please watch Wealthy Affiliate Walkthrough to learn more.
#2. Video Marketing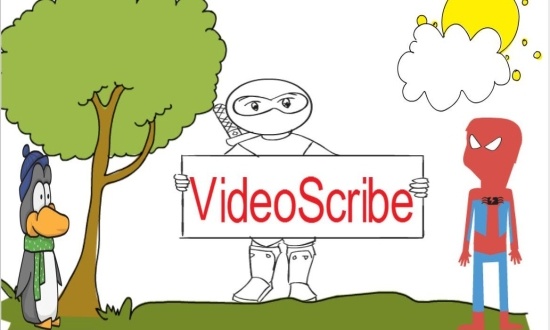 Video marketing is another great way of making money online.

You just need to learn how to create videos and then rank them on Google and YouTube.
YouTube videos rank very well on Google just because Google is the owner of YouTube.
So when you create a video you will drive traffic to it not only through YouTube but also through Google.
You can create videos by recording your computer screen using such tool like Camtasia or Screencast-o-Matic, you can record yourself talking to the camera, or you can create animated videos using VideoScribe or Powtoon.
How can you use videos to make money?
You can use videos to drive traffic to your blog where you advertise some products.
You can use them to drive traffic to an online store or to your service that you offer online.
You can use them to educate people and build an email list by sending viewers to your landing page.
Video marketing is not very difficult and you can make money here much faster than with blogging.
However, like always, first you need to learn many things to become and effective video marketer and start making money this way.
Remember that you need to optimize your YouTube channel properly.
Put your keyword in the name of your channel and in the description of your channel.
Before you upload an image to your channel, don?t forget to use your keyword in the file name.
Do the same with your video file before you upload it to YouTube – put your keyword in the video file name.
Once your video is uploaded, before you publish it, create the right title.
Use your keyword in the title. Put it at the beginning of your title.
If your keyword is ?how to create YouTube videos?, the title should look like this: ?How to create YouTube videos in 5 minutes? instead of ?Today you will find out how to create YouTube videos in 5 minutes? (the first video should rank better for the keyword "how to create YouTube videos" than the second one).
Use your keyword in the description below the video. It?s best to use it early in the first paragraph of your description.
Use secondary keywords in your description. You can find them in Google Keyword Planner, ubersuggest or oodle suggest. These are called LSI keywords (synonyms and closely related words).
You will also find them in Google at the bottom of the page.
For example when you type in Google: how to make money online and then scroll down to the bottom of the page, you will find there Searches related to make money online.

These are LSI keywords that you can use either in the description of your videos and tags and in the content of your blog posts.
And the last thing is Tags.
In the Tags box put your main keyword first and then use as many secondary keywords as you can.
Now your video is ready to be published.
There are many different online courses on video marketing that can teach you how to rank your videos and make money with video marketing.
One of them is VidPenguin.
VidPenguin is not only an online course, but also a video ranking software that helps to rank your videos on Google and YouTube much faster.
?
?
#3. Freelancing?
Freelancing is hot right now and for a good reason.
Employers have figured out that there are a number of people with tremendous skills that are preferring to stay at home.
By tapping into this resource, a company receives a better end result for a smaller overall investment.
For stay at home moms, it is the chance to earn as much or more income per hour, work part-time or full-time, and help the financial health of the family.
The issue with freelancing as a stay at home mom is getting noticed.
In the United States, 32% of working-age adults aren't in the ?official? work force right now.
That means there are millions of people, many of the moms like you, who are looking for freelance work.
To get noticed online, you could start your own website and try to promote it, but that takes a lot of time and money which you may not have right now.
There are several freelancing websites where you can join for free, create your own profile, and begin signing up clients right away.
Maybe you've heard of some of these platforms: Upwork, Guru, and 99designs.
I actually prefer Fiverr above all of these from a freelancing perspective.
Instead of entering contests to get work or trying to outbid your competitors so there's a race to the bottom in wages, Fiverr allows you to set your own standards.
Of course each starting ?gig? is $5, but after you take a few orders, you can take orders for up to $10,000 with the right level.
Think about your skill set.
Now think about what you could do in 5-15 minutes of time for a client.
When you've figured that out, you've got a gig.
Fiverr charges a 20% commission, allows tips, and you can direct deposit earnings into your checking account, a PayPal account, or a debit card.
#4. Taking Surveys?
This is the standby option for earning online money as a stay at home mom, but it is a proven winner if you can screen yourself into high paying surveys.
Although this is technically not a ?job,? it does take some time to fill out surveys and you get compensation in return, so that's why I'm including it right here.
The issue that you've got to avoid when looking at this as a money-making option for your family is that there are a lot of sites which are more of a scam than an opportunity.
There are several sites which will have you take surveys, get you close to a payout, and then stop sending you surveys.
Don't waste your time there.
Two solid options here are Swagbucks and CashCrate.
Opinion Outpost is another good option because unlike other sites, you receive instant payments directly to PayPal and the point minimums are pretty low.
#4. Data Entry / Customer Service?
I'm going to combine these two items into one category because they're essentially the same.
This is one of those opportunities where there isn't any glitz or glamor, but the regular paycheck is kind of nice to have.
It isn't right for everyone because most companies offering these opportunities will require you to have specific equipment at home already for you to use.
Your computer may need to meet specific technical requirements.
You may need to have a certain internet speed from your ISP.
For customer service, you may be asked to have the telephone equipment necessary to take calls or have mobile devices which allow you to instantly respond to Facebook or Twitter complaints.
In both instances, you would then send the data online to your employer, who would then distribute the information to needed parties.
If you can type quickly or you're good with people, you might want to check into what opportunities are currently available.
U-Haul, 1-800-Flowers, and Asurion all have a history of hiring stay at home moms for needs in this area.
#5. Sell Something?
Just because you're a stay at home mom doesn't mean you stop having ideas.
Hanging out with the kids and fellow parents each day while taking care of the home can inspire some of your best ideas.
If you've been able to turn those ideas into products, then you have an opportunity to create sales with a retail platform.
There are several online platforms that will allow you to sell virtually any produce.
Etsy is still a solid option for those good with handmade products.
For those who have collectibles to sell, eBay is still a good option.
If you can produce reasonably high numbers of a product, then even Amazon could be the right place to generate some sales.
This advice is offered with a gentle warning: many articles like this would tell you to purchase wholesale items already on these sites and then sell them at retail.
You might be told to purchase groups of items and then sell them individually.
People sell groups of items because they are unable to sell the individual items as they are.
They're trying to earn money just like you are. It's better to find your own niche in this category and start from scratch.
So what are some things that you could sell?
Individualized comics, portraits, and other artwork are usually popular.
Custom bracelets and other jewelry are strong sellers.
Anything that you are passionate about is a potential option.
#6. MLM?
Mulit-level marketing companies tend to be the one business opportunity that all stay at home moms consider at some point.
There are several MLM opportunities that can potentially bring success to you, but not without a time and monetary investment.
There's also the problem of competition.
MLM companies don't care how many independent sales representatives they have in a specific area.
They just care that sales come in or that downlines get established.
If your neighborhood already has 4 Avon representatives, for example, how would paying to become the fifth representative bring you a chance to earn legitimate income?
This is where finding an online MLM opportunity can set you apart.
If you can create a website to sell the products or services you're representing, then you can maximize that site so it obtains a top ranking for your local searches in that area.
For example: if you became an affiliate for Forever Living and were allowed to have a website to represent the aloe vera drinks and cosmetics that are sold, you could use SEO to encourage local web traffic searching for those items to visit your site.
#7. Transcription/Translation?
This is one of the more difficult jobs to break into when you're a stay at home mom.
You must have a specific skill set in order to be considered.
Transcribing audio files requires good typing skills and a reasonable turn-around time ? and no, voice recognition software isn't good enough yet to get the job done, otherwise people needing transcription services would be using that software themselves.
For stay at home moms who speak multiple languages, there is a need for support online and over the phone to speak with customers or to translate files, letters, and other documentation.
Right now, being bilingual in English and Spanish is in high demand, but any second language gives you the chance to seek out some work.
Many of these opportunities tend to be one-off jobs instead of consistent work with one employer, so you'll need to employ some of the freelancing skills mentioned above.
You might even consider putting your translation or transcription services into a gig on Fiverr or your preferred platform to start building your reputation.
#8. Mystery Shopping?
As with surveys and MLM opportunities, you've got to carefully screen each potential job to see if it is legitimate.
Companies hire mystery shoppers to evaluate how well their employees are performing with their customers.
Mystery shopping in a grocery store, for example, might require you to evaluate the friendliness of the cashier, if the bagger asked if you needed help, and other key factors the company finds to be important.
You may be asked to take pictures while mystery shopping, submit comprehensive reports, and meet deadlines.
Sometimes you may be hired directly by the company, but more often than not this is a job opportunity that is offered by a third party provider.
Compensation might be a set amount per report you submit.
You might be asked to shop places where you don't normally shop.
Some companies may give you a small stipend for shopping and then you get to keep the products purchased as part of your compensation package.
There are a lot of different formats in this type of opportunity, so choose the one which works best for you.
#9. Tutoring?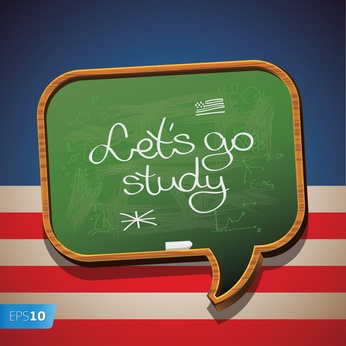 This might be the best online job for a stay at home mom that there is.
Thanks to Skype and other video calling programs/software, you can connect to households all over the world to provide tutoring services.
When working with children, online tutoring gives parents a flexible way to help their kids be able to meet or exceed grade level standards.
You can also focus on tutoring college students, on adults applying for permanent living arrangements as an immigrant as they learn a second language, or you can even become an online life coach.
There is a niche for your interests, skills, and passions in this area.
You've just got to find it and make it your own.
In order for this type of online job to work, you will need a high speed internet connection.
You will also need a reasonably good computer which can process the information from the video call rapidly so delays and lagging are kept to a minimum.
Companies like Rosetta Stone periodically hire tutors, but you can also strike out on your own to form your own online tutoring business.
In return, you'll be able to do something you love, still be a stay at home mom, and earn some income.
In Conclusion

When you start working for yourself, it takes some time to begin building a trustworthy reputation.
Just because you have answered a job or posted that you're available to work doesn't necessarily mean that you're going to be hired.
There are other stay at home moms who have been doing the same thing you're trying to start doing for 10+ years.
That's some tough competition.
That is also why you must honestly evaluate your strengths and your passions.
These are the places where you can begin to carve out a niche for yourself to begin earning some income.
If you have solid writing skills and experience in carpentry, then advertise that you'll write carpentry articles as a freelance writer for a certain price.
Although some stay at moms strike gold right away, most slowly build up their client base and income over a period of 1-3 years.
It might seem tough right now, but with these opportunities and your dedication, change will come.
You'll find the income you'll need.
And you'll have fun going to work every day.