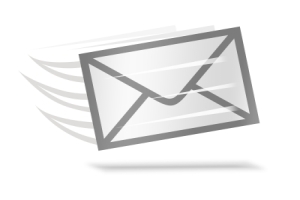 What is the best autoresponder service?
This is the question asked by many people starting out online who think about building their email list.
And it's an important question that must be asked because it is physically impossible to satisfactorily respond in a personal way to every single email that comes in from your internet marketing efforts.
People need to feel like you're building a relationship with them in order to become a prospect, which means you need an active way of having a responsive, yet passive system.
That's why knowing what the best autoresponder service is will help take your website or marketing efforts to the next level.
You'll be able to respond immediately to email requests, send out valuable information, and build an email list that can become your most valuable asset!
How Can You Tell If It Is a Good Autoresponder Service?

It isn't difficult to create and send out an email.
It isn't hard to incorporate HTML images, links, and other responsive items within the body of the email to create an engaging experience.
You can even control open rates somewhat by having strong headlines and other techniques that encourage people to see the email you've sent.
What you can't really do is send out emails by the thousands from your home account.
You need help and that's what an autoresponder service can provide.
If someone signs up for your newsletter at 2am, the autoresponder will give them the message that you've customized for that very event immediately instead of forcing you to send it out when you wake up… or worse, having to stay up 24/7 to respond to people when they have a question.
A good autoresponder service does more than just send out emails, however, because you need other marketing help.
You need data about your contacts to see who is clicking through.
You also need to know when people are online in your targeted demographics so they'll be more likely to open your emails.
You need to access all of this data through an easy-to-use dashboard that will let you get all of your needed stats at just a glance.
What you need is one of the top autoresponder services that are the best for you.
GetResponse is the best choice for a small business

Why do I think that GetResponse is one of the best email marketing services out there?
To be honest, there are more sophisticated autoresponders on the market than GetResponse.
I?m talking about such autoresponders like, e.g.: Infusionsoft or Ontraport.
These are the autoresponders with many different functions that help you automate your email marketing business.
Yet if you?re just starting out online or you run a small online business, then GetResponse has the right amount of features to meet your needs. You don?t really need anything else.
The two autoresponders that I mentioned above (Infusionsoft and Ontraport) are much more expensive that GetResponse.
In the early days of your small business or if you're on a shoestring budget, every dollar spent needs to make sense.
Using an autoresponder that has features you aren't going to use often ? if ever ? is an expense that makes no sense.
How cheap is GetResponse?
You pay only $15 for up to 1000 subscribers.
And of course there?s a trial period.
For the first 30 days, you don?t have to pay anything when you sign up to use GetResponse.
You can have up to 250 contacts and send out up to 500 messages within this free trial period.
After the trial period has completed, only then do you pay $15 for up to 1000 subscribers.
If you feel that GetResponse doesn't have the tools to meet your needs as an autoresponder, then you don't have to pay anything at all.
Just cancel before the expiration of your trial period.
In my opinion, this is a really good deal for a solid autoresponder.
As long as you do not surpass the number of 1000 subscribers on your GetResponse account, you keep paying that $15 each and every month.
There are many reasons to like GetResponse
Another reason I like GetResponse is a feature called ?Time Travel.?
When you activate this feature, your subscriber will get an email according to their local time.
For example, you may want to send a newsletter at 8:00 am on Monday MST.
Since some of your subscribers may be in a different time zone, so they would receive the email at an inconvenient time.
If you send out a newsletter at 8:00 am MST, your subscribers in Europe will get it at, say, 2 pm CET.
By enabling the Time Travel feature, all of your subscribers will get an email at 8:00am on their local time.
The system will know when it is 8:00 am in Germany, for example, and will deliver the email at this exact time.

But that?s not all…
There?s another feature called ?Perfect Timing.?
When you enable this feature, your message will be delivered at the time when your recipient is most likely to open it.
This increases the chances that the reader will click on the link.
Thanks to this feature, your deliverability rate is almost guaranteed to go up, which means more of your emails will get opened and read by the recipients.
Isn?t that what you want from a good autoresponder software?
You don?t want your emails to land in a spam folder.
That's what Perfect Timing is designed to help you avoid.
I also like that you can test your message before sending an email out to your list without any complicated steps.

When you hover over the button with your mouse you will see three features: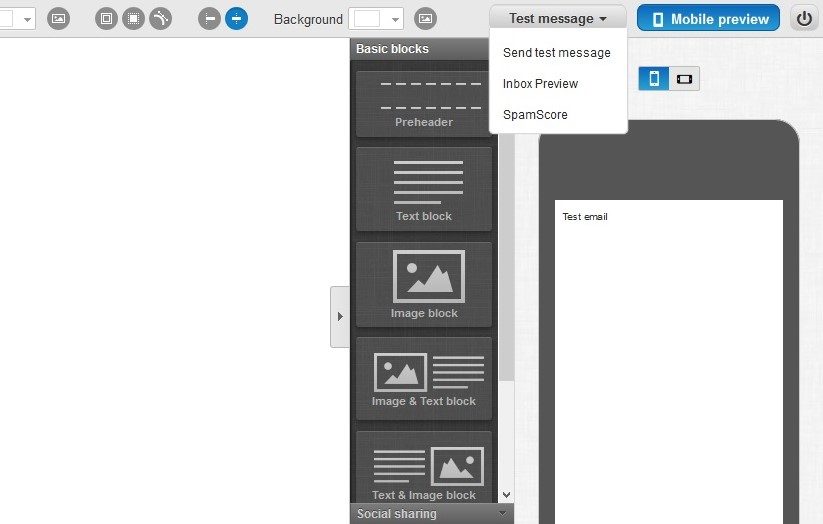 The ?Spam Score? is another one of my favorite features.
If I click to send a test message to check what my email will look like, the Spam Score will look something like this.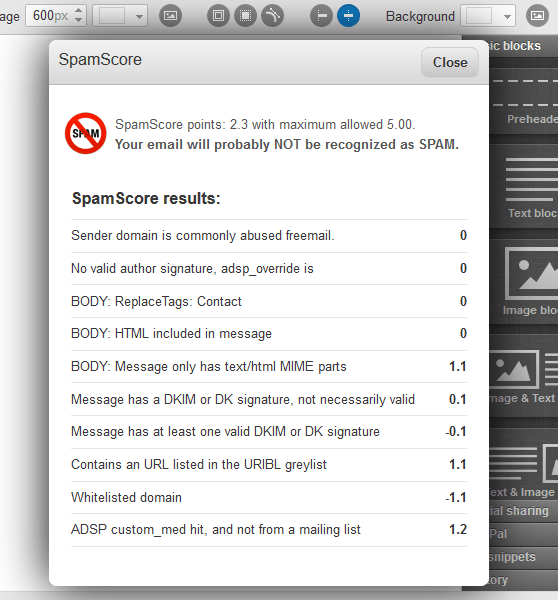 GetResponse also does more than just send out marketing emails
I love that creating newsletters in GetResponse is a piece of cake.
Step 1: Choose the editor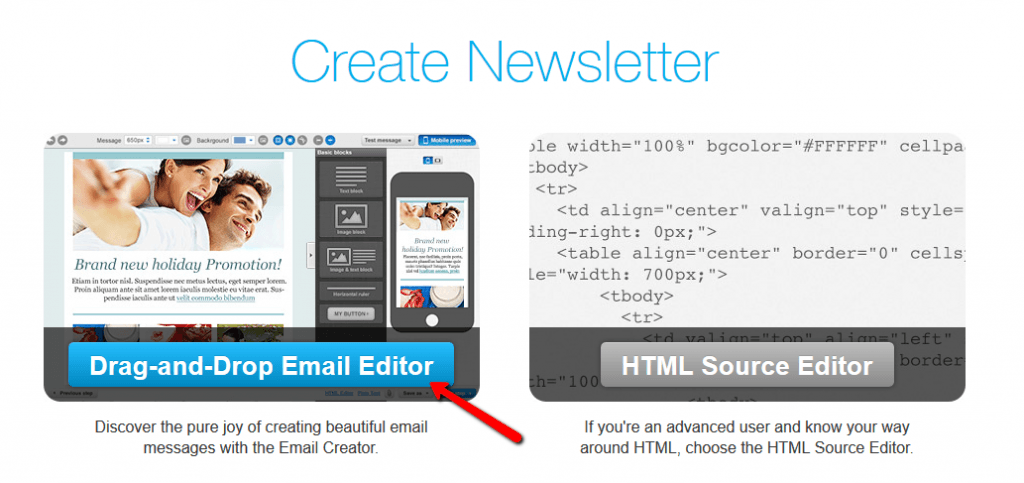 Step 2: Newsletter settings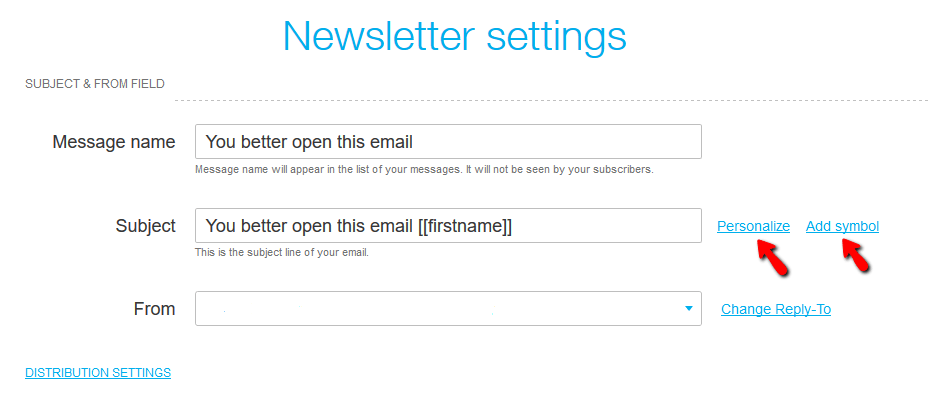 Step 3: Choose Template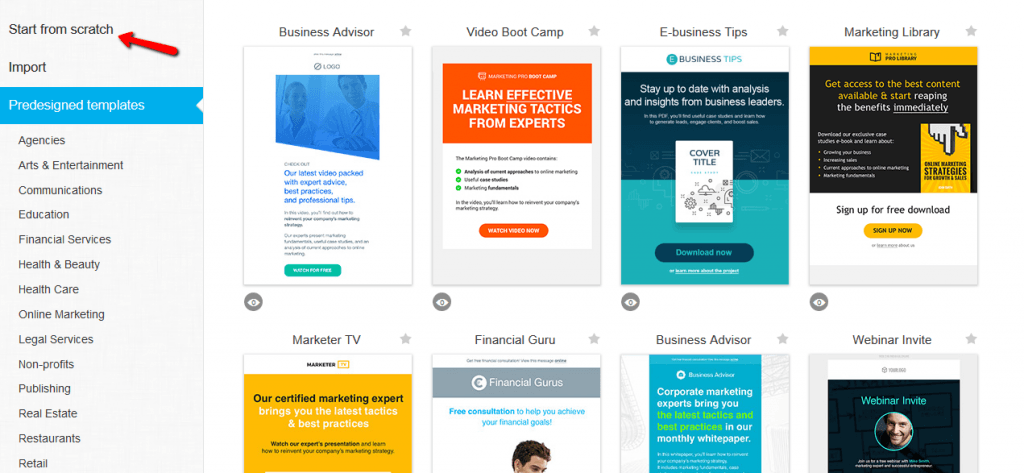 Personally, I always click on Start from scratch. When you click there, you will see something like this: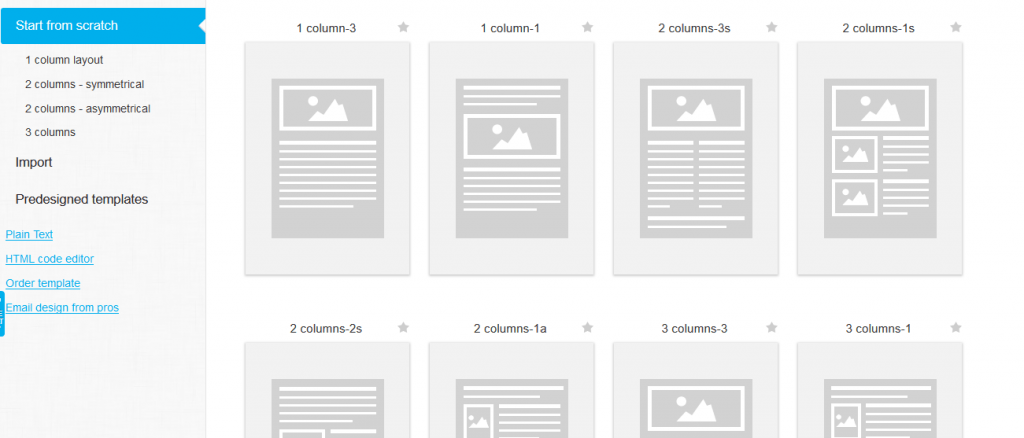 I always choose Blank Template. There are plenty of choices from which you can choose as well.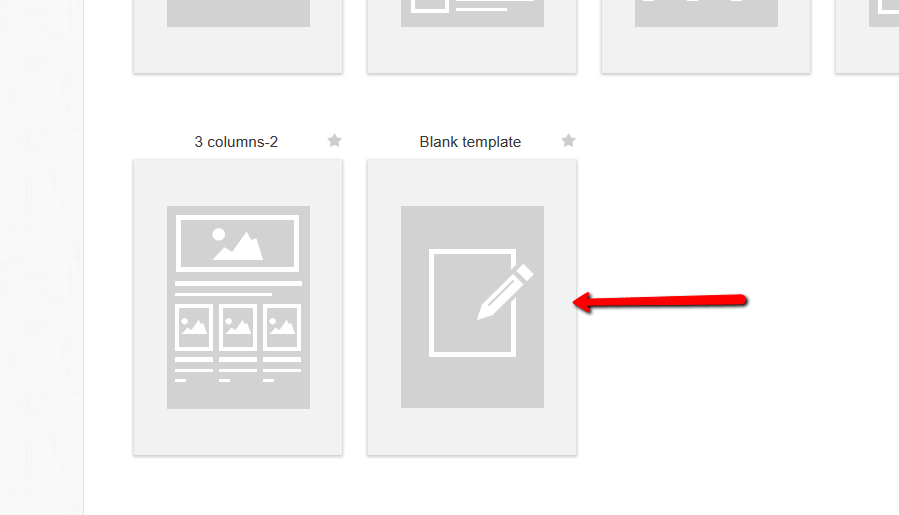 Step 4: Create your email

Then you just need to choose a campaign.
For example: if you name a campaign ?How to Make Money Blogging? and you choose it for this newsletter, then all the subscribers in this campaign will receive a message from you.
There?s also an option to Exclude Recipients, so you can exclude certain subscribers from receiving your newsletter.
When you click on the Next Step button, you will see a message summary for the newsletter that you?ve just created.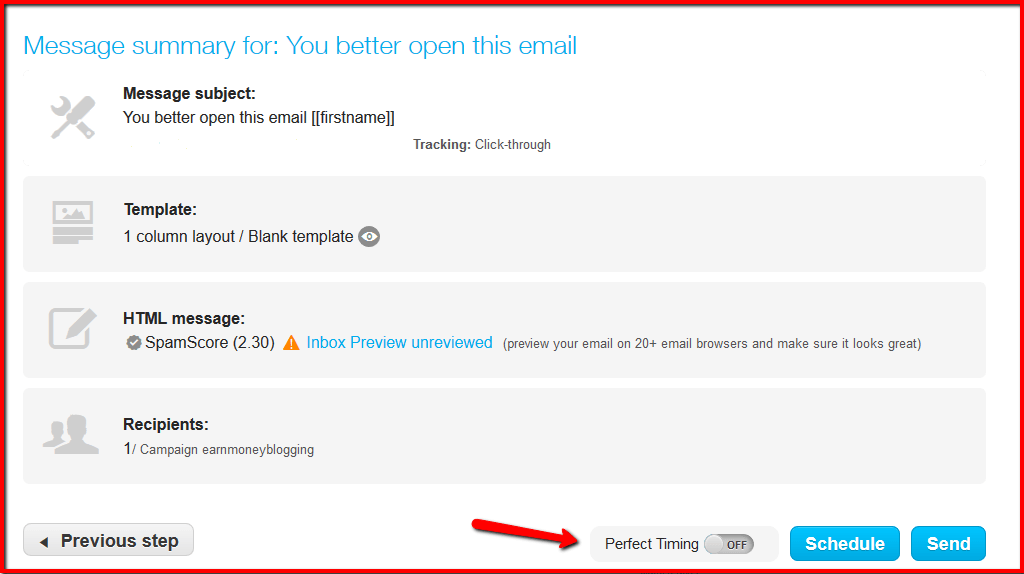 Here you can click either on Perfect Timing or Schedule and then time the delivery of your message.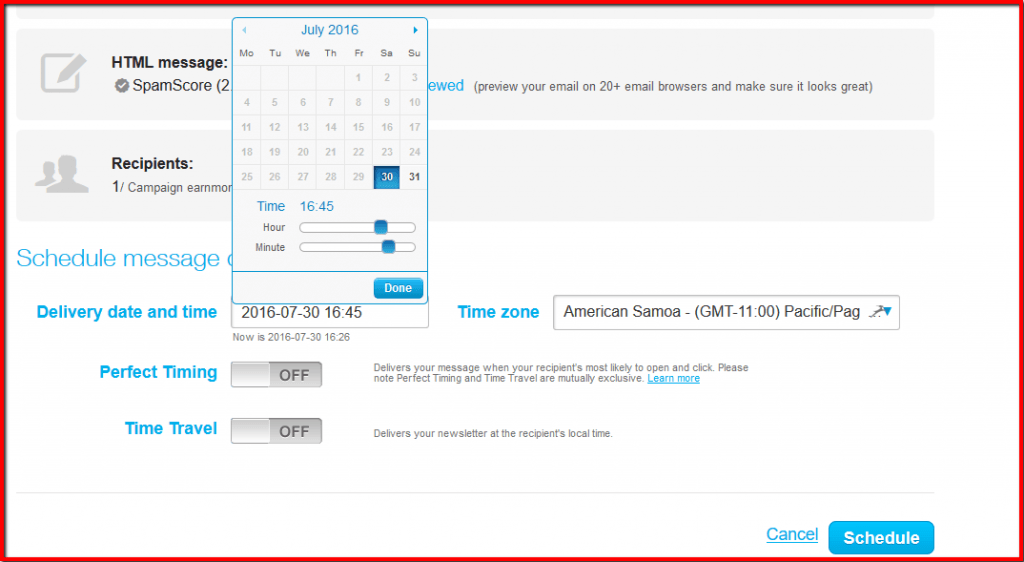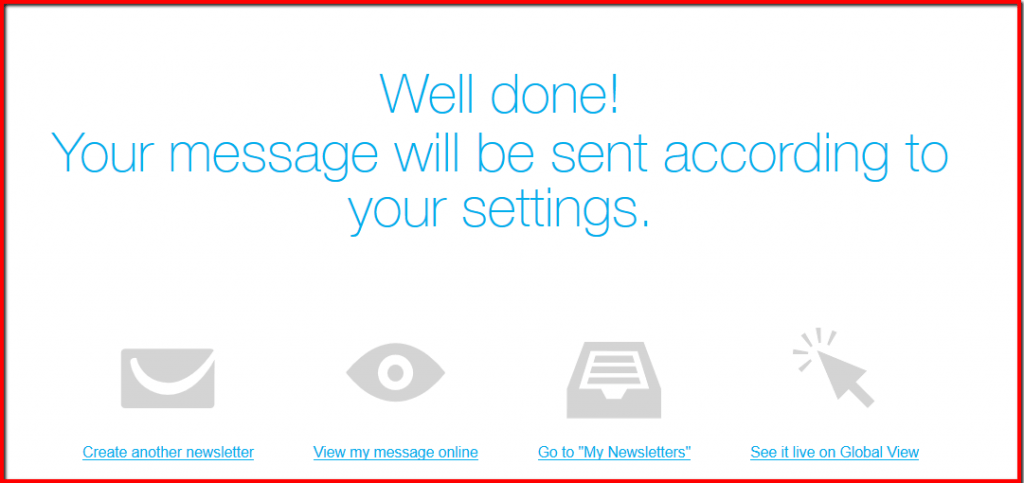 And you?re done!
There?s one more thing I love about GetResponse
This autoresponder service enables you to not only create newsletters or an autoresponder sequence (messages that will be sent automatically on the given day and at a given time to your subscribers) and opt-in forms, but it also allows you to create beautiful landing pages.
Why do you need a landing page right now?
If you want to build a list of subscribers, then the first thing you need to do is to give them something valuable in exchange for an email address.
It could be an ebook, a short report, a video or anything else that you think might be valuable for your subscribers.
It's important that you offer something.
A visitor's personal information is valuable to them.
They want to receive something valuable in return.
For this initial transaction, you can use a landing page.
In order to create a landing page in GetResponse, just start by clicking on the tab Landing Pages at the top of the page.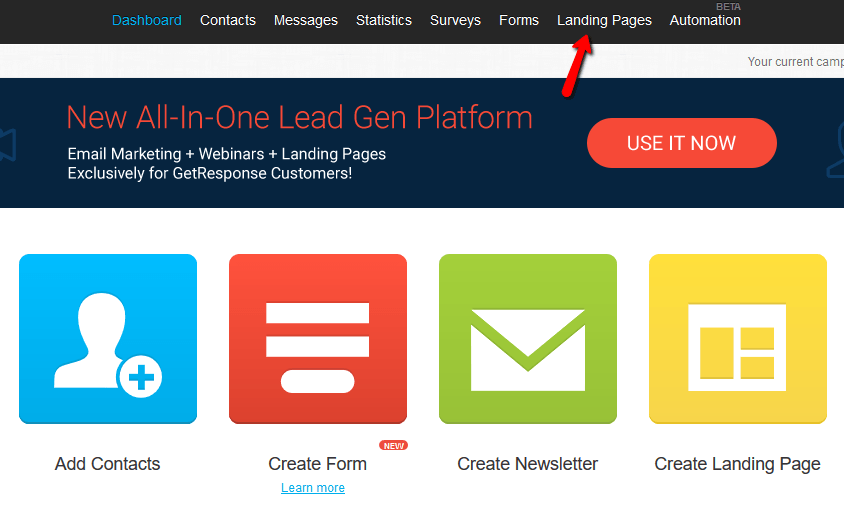 Once you click on it, you will be taken to the page where you will find a lot of different landing pages that you can use to begin building a new list of subscribers.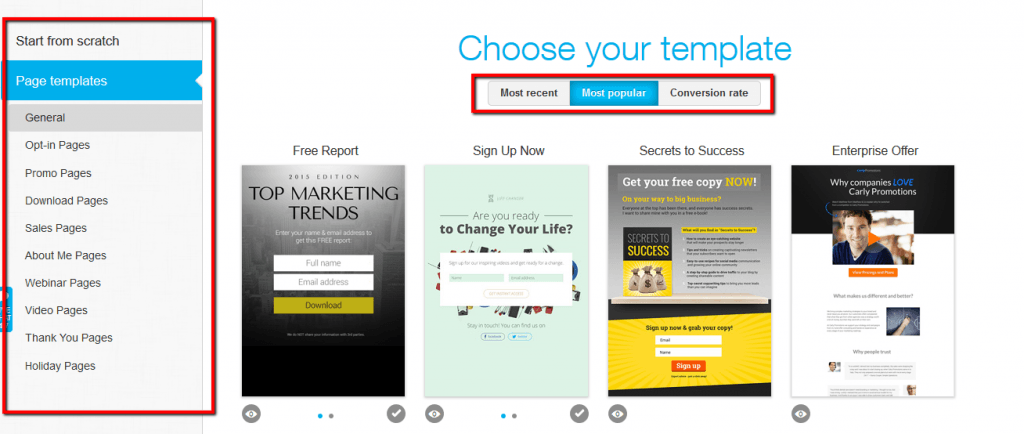 If you want to see how to build a landing page using GetResponse landing page builder, then click here.
And if you want to see how GetResponse compares with other popular autoresponders on the market, then click on the following link: Compare GetResponse.
So sure. GetResponse isn't the most comprehensive autoresponder on the internet today.
What it does have are the proven tools you need to engage more often with your email lists.
You can schedule emails to be delivered at specific times anywhere in the world.
You can schedule emails to be delivered when they are most likely to be seen.
And you can review your emails before sending them so they can avoid the automatic spam filters that so many email servers use today.
You Also Need a Good Website To Make This Work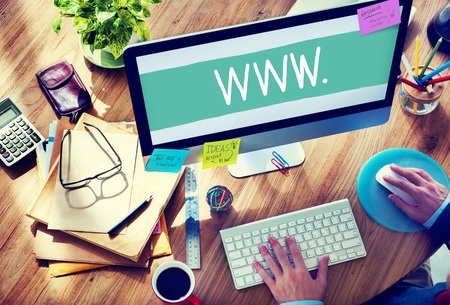 Having the best autoresponder service is just one step in the process.
You'll also need an effective, easy-to-use website that will help you generate leads around the clock.
That's where Wealthy Affiliate comes into play.
You'll be able to quickly setup an account for FREE, have access to website building technology, but also the tools you need to effectively market the goods or services that your small business is offering the world.
Wealthy Affiliate is an all-in-one platform that provides ongoing services and supports, a helpful forum where you can interact with other marketers, and give yourself a real opportunity to succeed.
If you're tired of trying to run a website by going through dozens of hoops and software programs or plugins, then give Wealthy Affiliate a shot.

What is the best autoresponder service?
It is one that will work with you to help you succeed.
Choose your favorite, take a look to see how you can incorporate it into a Wealthy Affiliate presence, and you'll have the foundation for success!
[box style="rounded"]If you liked this post, please consider sharing it[/box]
————————————————————————————–
Image courtesy of Danilo Rizzuti / FreeDigitalPhotos.net (E-mail, Send, Letter)
Image courtesy of nirots / FreeDigitalPhotos.net (Mail Icon)