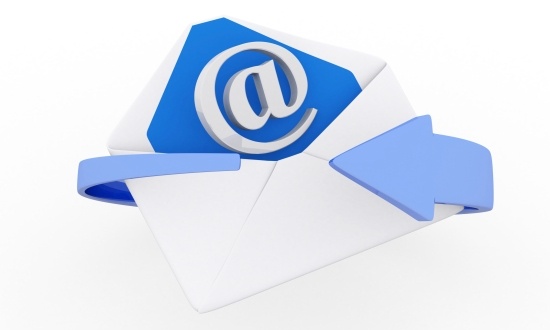 Email marketing is critical to the overall success of any website.
Even though a good industry open rate is about 20%, there is no better way to start building relationships with potential prospects that is based on overall value.
By showing people how you can solve their problems, they'll be excited to read your content, get your emails, and eventually purchase your products or use your information.
What is the best email marketing service to help you accomplish this?
There are three good email marketing services that are available right now.
All of them are Cloud-based services so you won't have to worry if your own system gets hacked for some reason. You'll be able to keep your lists intact, know where your business is going, and keep it increasing.
Which one is going to be right for you?
Part of that answer depends on your budget. It also depends if you need social integration with your email marketing, have extensive lists that need to be tracked, and a number of other variables.
Let's compare these three best providers to see which one could meet your needs most effectively.
AWeber Lets You Customize Like Never Before?
When it comes to features, AWeber is easily one of the leaders of the email marketing industry.
There are over 150 templates from which to choose so that you can easily match up the style of your website with your email. You simply choose which one gives you the best complimentary look that will attract prospects to your pages and then start creating content.
This solution also easily integrates with a number of different payment systems.
This allows you to have sales come directly from your email without any unnecessary steps, increasing the efficiency of your sales funnel.
It also works with WordPress so that you can have a seamless email campaign. Custom HTML is available and you can add attachments for specific lists and the entire program is easily integrated into a WordPress site thanks to its integrated plugin.
As a final benefit, AWeber lets you segment your subscriber lists in effective ways.
You can see who is opening your emails, how many clicks you're getting, and even what pages or locations are hot for you on any given campaign.
There's no risk to using AWeber either, which is why it is so nice.
It costs only $1 up to 500 total subscribers, which is perfect for those who are just looking to get started on a website build.
Where AWeber could be improved is that you've got no option to send the same email to a different list. You can copy and paste your content, but you have to schedule a new email.
There is also no image hosting or survey features for more attractive emails or feedback.
Forwards aren't allowed either.
It is, however a great system that will help you begin to learn the things that will work for you and the things that may not work so well for you.
InfusionSoft Combines the Best of the Best?
If you're looking for a comprehensive, large-scale solution for your website, then InfusionSoft could be the solution to your problems.?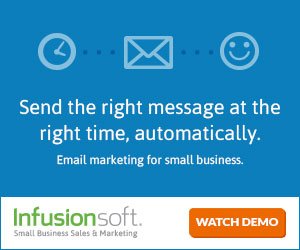 They offer up to 500,000 emails and 100,000 contacts in their highest level plans, so it will cover most business needs.
It covers email and social marketing into one efficient system and includes CRM and ecommerce, helping you get out of the one-dimensional trap that so many other email marketing tools make you stay in over the long term.
Email marketing through InfusionSoft actually gives you more coverage for your money.
Not only can you track customer activities, but you can also track your lead sources. You can find where new leads are showing up and what demographics you're getting a better brand saturation within.
This lets you focus on Facebook if that's where traffic is originating… or eliminating it because you're getting no action at all.
What InfusionSoft really does well is subscriber segmentation.
You get extremely detailed records about the customers who see the emails and what actions your subscribers took after seeing the emails.
There's a lot of information that can sometimes be a bit overwhelming to ultimately sort through, but the end result is one where you can mine the data for a lot of gold.
There is a pretty intense learning curve that comes with using InfusionSoft. It isn't very user friendly, even though the information is incredibly valuable, so you'll want to invest some extra time into learning this email marketing platform if you choose to invest into this option.
GetResponse Provides a Good Mid-Range Option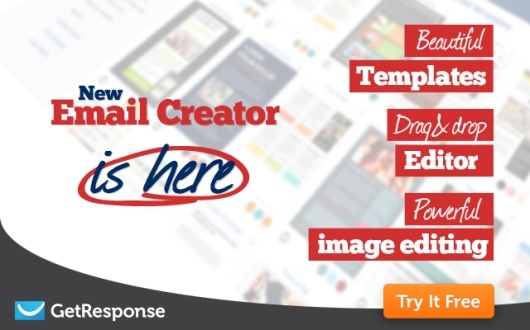 ?InfusionSoft tends to be the email marketing tool that high-end, large capacity users are going to use.
AWeber tends to be the tool that entry-level internet marketers use because it is so user friendly.
For a clean, modern mid-range option that is rather affordable, GetResponse is an excellent option.
You quickly create HTML emails without code thanks to the drag-and-drop design, but you can still add your own custom text.
There aren't as many templates with GetResponse as there are with other tools, but there is enough to manage most marketing purposes.
Navigation is extremely easy because every tool is just one click away from being used. No matter where you are, you can get to where you need to be without following a complicate map.
The email preview is the best option that this tool offers.
You get a complete screenshot of your HTML mail, not just your content emails, so that you can see what your prospects are going to see.
This lets you take care of issues, including browser issues, before you click the send button to start your next campaign.
The one area of weakness that GetResponse offers is a lack of event management.
If you're trying to promote a fundraiser or other live event, then there are no actual promotional tools that can be accessed through this system.
It's not a dealbreaker for a lot of internet marketers, but if event management is what your business is all about, you'll want to look at InfusionSoft instead.
How Do You Compare Email Marketing Services??
Whether you decide on AWeber, GetResponse, or InfusionSoft depends a lot on how you're comparing these services.
All of them allow you to manage your email campaigns effectively and pull the plug on a bad campaign.
All of them give you content that engages because they allow for custom content creation.
All of them will also let you reflect your brand.
So what is the best email marketing service that can meet your needs?
It all depends on how you need to implement your marketing plan.
If you're looking for visual emails that have stunning images and HTML designs that are easy to customize, then you need to have GetResponse.
AWeber doesn't provide these options at all unless you code them into the email and even then you don't get the images.
InfusionSoft offers the same solutions, but aren't as easy to implement.
If you're looking for affordable email marketing and you don't mind if it is content based, then AWeber is an effective solution.
There are options that fit into most budgets and although you won't get a whole lot of contacts or emails every month, you will get enough to meet your needs.
InfusionSoft also meets these needs, but for a much greater price. A top tier plan at InfusionSoft, for example, will cost $499.
If you need a comprehensive solution for a larger, more established website with lots of subscribers, then InfusionSoft is what you are going to need.
It provides the largest scaling of these 3 in comparison, the most data that can be mined, and the best insights that can help you find overall success no matter what your target demographic might be.
Which Will You Choose Today??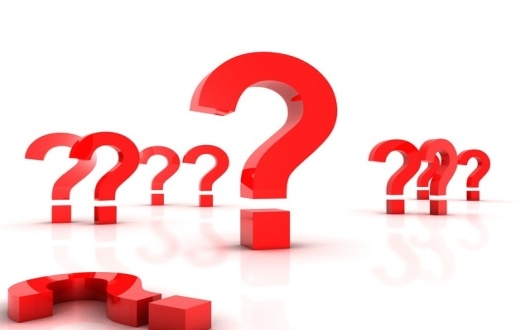 Email marketing is essential to the modern online business.
Whether you're a business of 1 or 1,000, email marketing helps you provide immediate value to those who want it the most.
In return, you build loyalty that eventually turns a prospect into a customer.
Even if you don't get an immediate conversion, you'll end up being at the top of that prospect's mind. If they need what you've got, then you'll be their first stop.
What is the best email marketing service?
It is the one that can best meet all of your needs for the best price possible.
Avoid services that charge you for every email you send or require you to meet certain service obligations. These 3 tools will help you succeed in the best way possible because they provide you with the best tools possible.
Look at all 3, decide on the best one, and then begin to craft creative, valuable content that everyone is going to love.
[box style="rounded"]If you liked this post, please consider sharing it[/box]
—————————————————————————–
Image from Pixabay