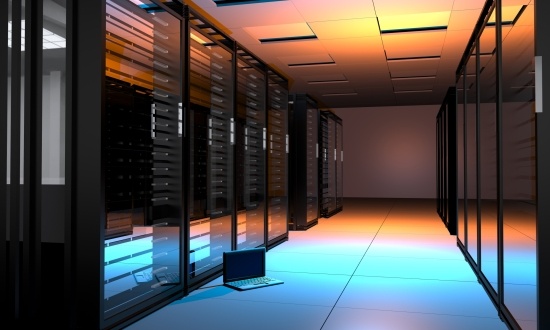 Unfortunately one of the most overlooked components of running a quality website today is the hosting provider.
A bad hosting provider can make even the best websites be viewed poorly by the global community and search engine crawlers:
[quote]A search engine crawler is a program or automated script that browses the World Wide Web in a methodical manner in order to provide up to date data to the particular search engine. Via brickmarketing.com[/quote]
Poor uptime rates, difficult FTP controls, and bugs within the plug-ins that WordPress utilizes all create for a difficult hosting experience for everyone involved.
[button link="https://bizfordoers.com/wealthyaffiliate/what-is-the-top-hosting-provider" size="medium" style="info" bg_color="#0e44e8″ window="yes"]Some of the Best Hosting Providers on the Market[/button]
Don't ever settle for a cheap hosting provider.
It's not worth the hassle!
Instead of trying to save money now, look toward the future by investing into a hosting provider that will make sure your website is up and running as much as possible.
What Do the Best Hosting Providers Offer?

Before you finalize any decision about your hosting provider, you need to take a close look at the web hosting package that is being offered to you.
Which type of WordPress hosting is going to best meet your needs?
Shared servers. There is no question about the affordability of a shared server. The issue with this hosting option, however, is that they can impact the performance of your domain. When many resources are being shared, it slows down everything and that can be a major problem when it occurs frequently.
Dedicated servers. These servers provide some of the best WordPress hosting experiences possible on the internet today. All of the systems resources are allocated to you, but that also means you're going to pay A LOT more for these exclusive rights.
Virtual servers. These servers operate a lot like a dedicated server, but act a lot like a shared server. The quality of a virtual server is dependent on a lot of variables that are beyond your control.
Here's the cold reality: there is no such thing as unlimited bandwidth.
Before you decide on which hosting provider is the best for you, investigate the company thoroughly to see if they live up to your expectations.
Make sure they have a reliable uptime percentage that is verified instead of claimed in their marketing materials.
Most importantly, the top WordPress hosting providers are going to provide customer service options around the clock.
For some reason, websites always seem to go down at 3am.
You want a provider that can fix that immediately.
What Is the Most Reliable Hosting Provider Today?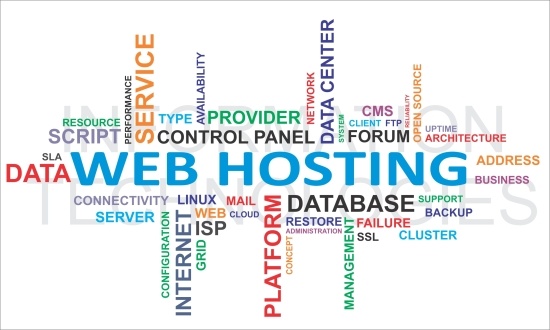 There are a number of WordPress hosting providers that can provide a good experience for you, but you want something great!
These are the best three dedicated WordPress hosting providers that are available right now.
Rackspace. If you get past the crazy descriptors that are used for marketing, like providing ?fanatical? customer support, you'll notice that the reputation of this hosting provider is sterling. More than 1,000 ecommerce websites use Rackspace to meet their needs and over 60% of the Fortune Top 100 businesses use Rackspace to manage their workloads.
[quote]Our solutions here are great for hosting WordPress. If you are looking for 100% network uptime, and 24/7/365 customer support here in the US without any phone trees to battle through, as well as financially backed SLA's, then we are the best. We are usually a little more expensive because of the specialized support we provide, but like anything else – you definitely get what you pay for.[/quote]
WP Engine. If you're looking for a hassle free experience that is fully scalable, then this is the hosting provider. You can try WP Engine for free for 60 days and cancel for a full refund. It is a good solution for those that have a small web presence as 1 WordPress install can provide 25,000 visits per month with unlimited data usage per month for just $29/mo.
Liquid Web. If you're looking for a private cloud-based WordPress hosting solution, then this is the first option to consider. Shared hosting occurs using SSD storage for even faster access to your data. Dedicated servers are available, plus you've got options for Linux or Windows hosting. Liquid Web also has one of the best uptime ratings in the industry today, which means you're going to end up with a reliable service.
Each one of these web hosting providers offers different strengths that can make your WordPress site become everything you need it to be.
They are the leaders and the best in the industry today because they offer you everything you need.
Quality customer service, excellent website installation options, and editing functions are all easy to do with these the best WordPress hosting providers that are available today.
Are You Ready For an Even Better Option?

If you're just getting started with your own websites, then these web hosting providers might seem a little intimidating.
There is a lot of personal work that has to happen to get your website live with these providers and that means you'll need to improve your design and marketing skills so that your website gets traffic.
That's why there's an even better WordPress hosting option available right now: Wealthy Affilate.

What makes Wealthy Affiliate one of the best options available on the internet?
It starts first with the training.
You'll be able to learn everything about today's internet marketing techniques that work.
You'll learn what it takes to provide a quality UX [that's ?user experience!?].
You'll be given the tools that you need to create your own stunning sites.
Best of all, you'll receive ongoing support from the online community that will answer any question that you have.
Wealthy Affiliate was started by affiliates because there weren't any reliable resources on the internet to help people who want to start their own web presence.
Include the WordPress hosting that Wealthy Affiliate can provide and you'll discover that the value you'll receive from this provider is better than any other provider.
What is the best WordPress hosting provider?
It is an organization that seeks to help you establish your own websites for a fair, competitive price.
Instead of giving you a bargain basement hosting plan that offers zero support and a lot of downtime, you need a hosting provider that will be there for you when you need them the most.
The best hosting companies can do that!
For the all-around experience, however, you must consider Wealthy Affiliate because of the training aspects that are included.
You may just find the inner internet marketer that you were supposed to be!
[box style="rounded"]If you liked this post, please consider sharing it[/box]