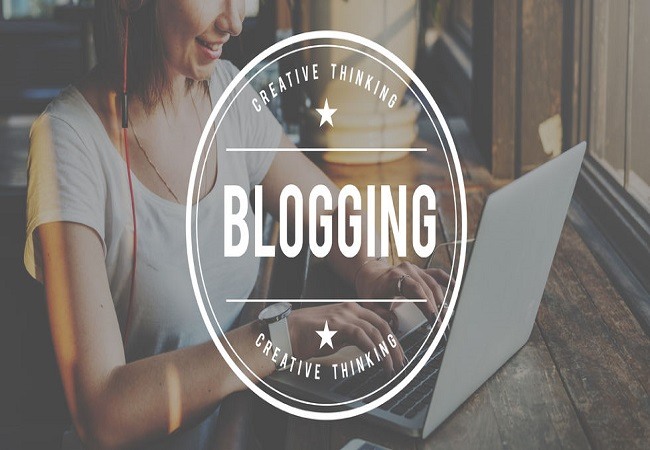 The times when creating a blog usually took days if not weeks are long gone.
Thanks to the modern technology no one today needs to be ?technical? in order to create a blog.
That is why if you?re wondering ?where can I start a blog?, I?d like to inform you that there are many places where you can do it with a few clicks of a button.
However first you need to decide whether you want to have a self-hosted blog or a blog on free blogging platform.
I?d like to tell you that if you?re serious about making money online, you shouldn?t even be considering a free blogging platform.
Create a self-hosted blog right away.
It?s very cheap and it?s a much better option than using such platforms like Blogger, Tumblr or WordPress.com.
How to quickly create a blog

Nowadays there are website builders that allow you to create a brand new blog in a matter of 1-2 minutes.
My favorite website creator is Siterubix.

[quote]With Siterubix you can create fully functional and highly functional websites in seconds. Whether you take advantage of our "Instant" website setup (no domain required), or you create premium websites on your own domains, we facilitate these processes and enable you to leave all technicalities behind you. Furthermore, we host your websites on our state-of-the-art cloud hosting network that has been built entirely around what online business owners need. [/quote]
4-step process of building your new blog

Go to Siterubix and choose your website domain name.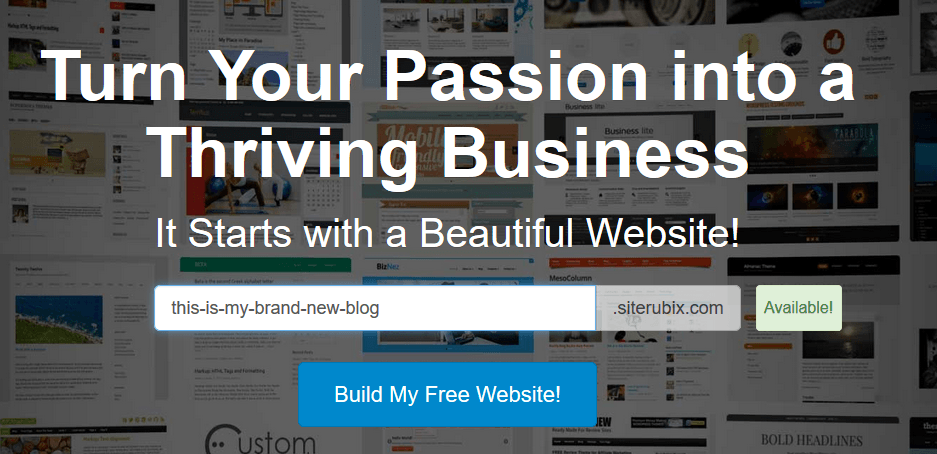 When you click on the button you will be taken to this page: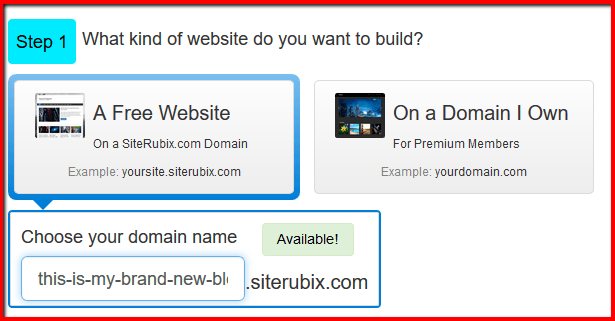 Here we?re building a free website, but you can always build a website on a domain you own, which I highly recommend.
Name your website

Choose a look for your website.
Here you just need to decide which theme you want to use. You have many themes to choose from.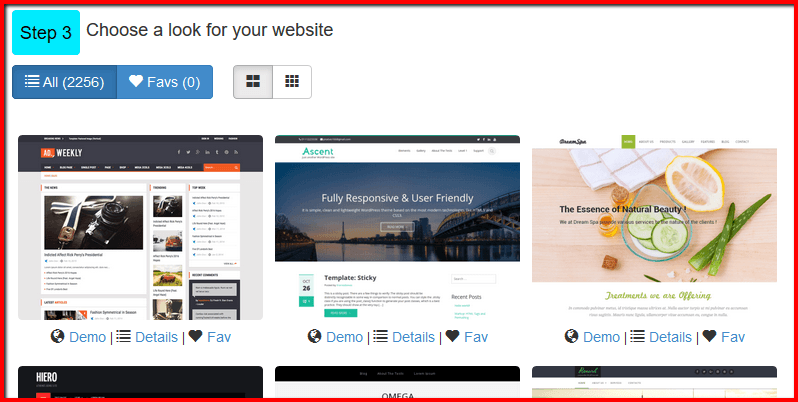 Build your site.
Just click on the big blue button ?I?m Ready, Build My Website Now!?, wait several seconds and you?re done.

And that?s it. You?ve just built your new site on WordPress which now you can use for any niche and start building your online business.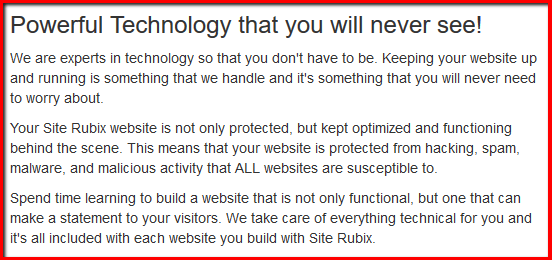 If you want to learn more about building your website with Siterubix, click on the following link: Create a Website in Under 30 Seconds.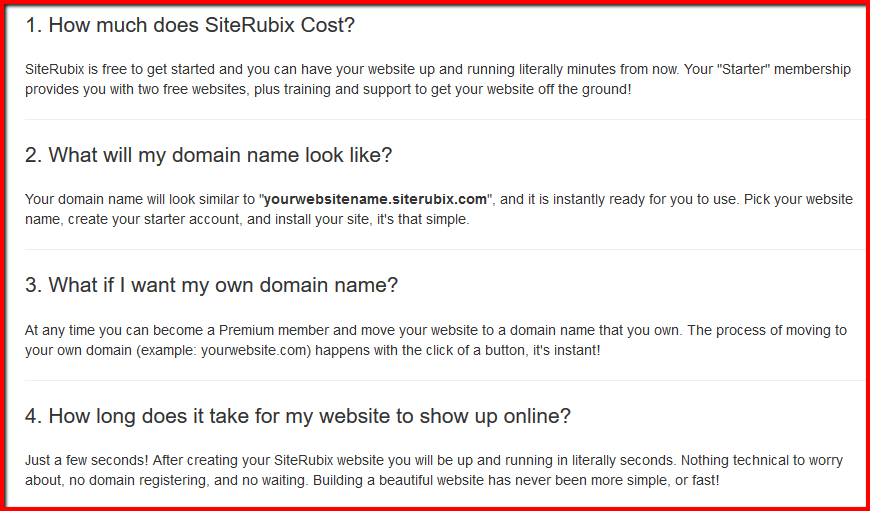 But having your own website is not it. You?ve got to learn yet what to do with it to start making money.
It?s time to learn how to make money blogging

Unfortunately the truth is that most people who start their own blog for the purpose of making money with it fail.
Why is that so?
The reasons are different: they choose the wrong niche, they choose the wrong keywords, they?re not willing to work hard for an extended period of time, they have no support, training and tools.
If you?re just starting out online you need a helping hand, otherwise you?ll be making mistakes which in turn will lead to your dissatisfaction and failure.
There are different places online where you can get the right knowledge in order to become a successful blogger and affiliate marketer, where you can learn to build a successful online business using your website.
One of such places is Wealthy Affiliate.
Wealthy Affiliate is an educational platform that has been online for quite some time.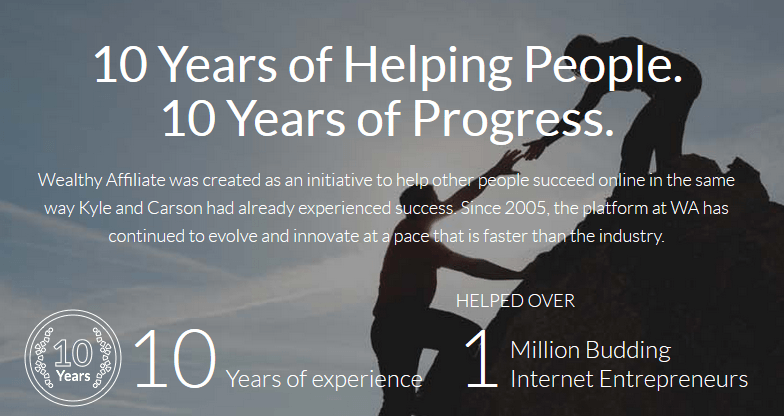 This is the place where you can learn a lot about how to monetize your website.
It?s especially useful for newbies who never tried to make money online before.
If you?re one of them, then you?ve come to the right place.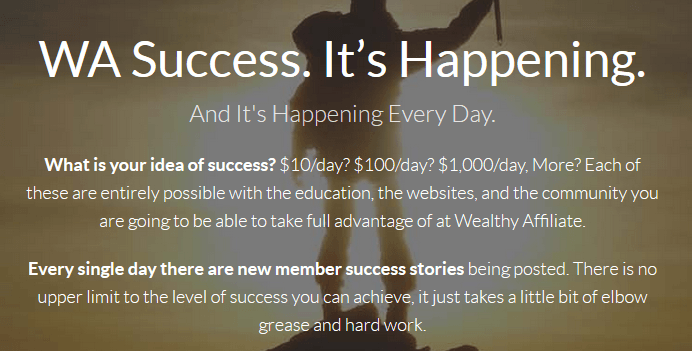 ?
What will you learn if you join Wealthy Affiliate?
There are two main courses.
One is called Affiliate Bootcamp and the other is a Certification Course.


For example, in Phase 2 of the Affiliate Bootcamp you will learn:

In Level 1 of the Certification Course you will learn: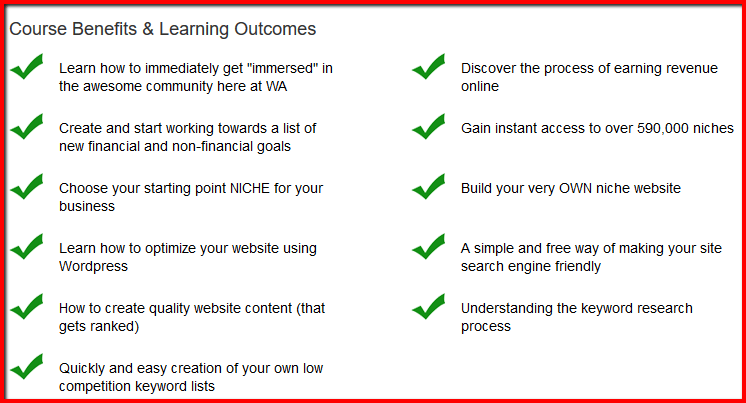 But that?s not all. Each week there are live video classes during which you can learn about different aspects of internet marketing.
You will learn how to build landing pages, how to create Facebook ads, how to promote your content, how to build authority online etc.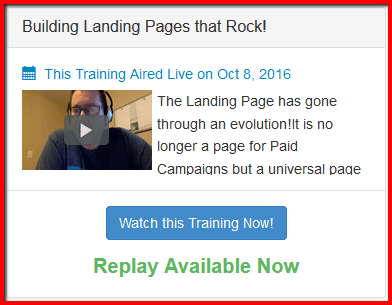 But still that?s not it. Wealthy Affiliate community is very active.
If you have a question, you can always ask it and receive an answer usually within minutes.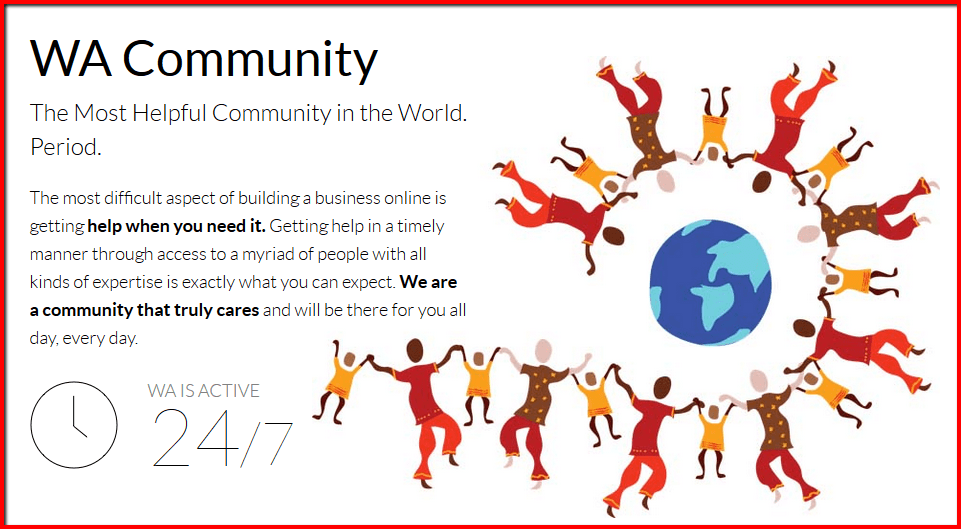 Apart from that you will have access to the Wealthy Affiliate keyword research tool thanks to which you?ll be able to find profitable keywords within your chosen niche, you won?t have to pay for hosting because that?s already included in the Premium membership: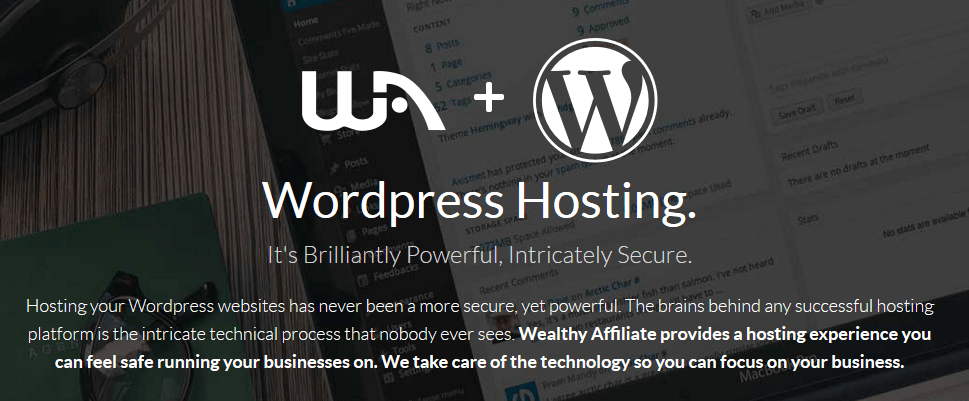 and you won?t have to buy a domain name somewhere else because you can easily do it within Wealthy Affiliate: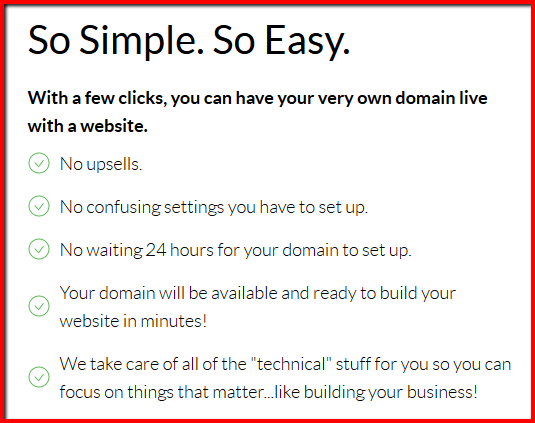 ?
By the way, did you know that you can earn money by promoting Wealthy Affiliate?
Yes, if you tell other people about WA and they join the community through your affiliate link you will earn a commission.

Wealthy Affiliate pays recurring commissions for each sale, which means that if your referral renews his/her subscription the following month, you will receive the commission again.
You receive your commissions each month until your referral decides to cancel the subscription.
How much can you earn? As a Premium member you earn 50% for each sale. As a free member you earn 25% for each sale.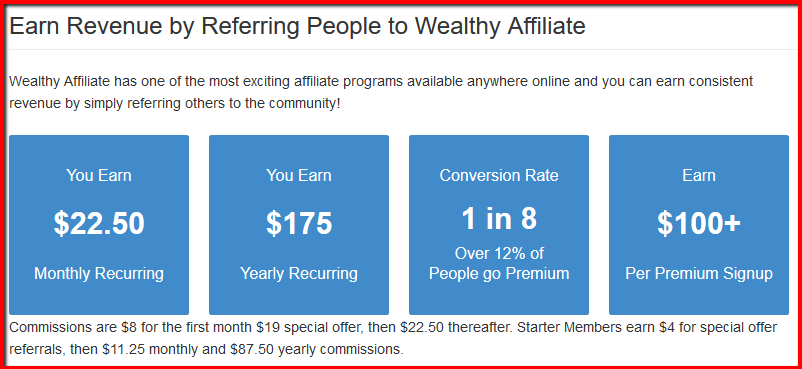 Imagine that over the period of 12 months you will refer 12 people to Wealthy Affiliate.
That means that at the end of the year you will be earning $270 in passive income each month.
$270 is not much, but if it?s a recurring, passive income, then that?s great.
If you manage to refer 300 people to Wealthy Affiliate (300 unique Premium referrals) between January 1st ? December 31st you are going to be getting an invite to Vegas!
It?s a fully paid trip for everyone who achieves the above result.
What can you expect in Vegas?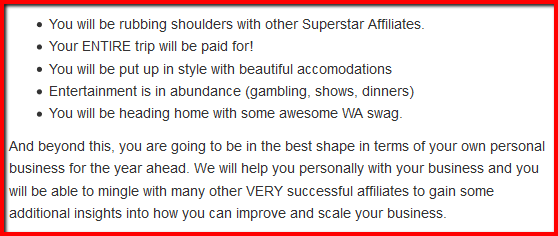 Now, what is the cost of joining Wealthy Affiliate?
There is actually no risk because you can join for FREE and then go Premium when you feel you?re ready for it.
Join for free, see what it looks like on the inside and then make a decision what you want to do. In order to access advanced training you will need to upgrade to Premium.
Please watch Wealthy Affiliate Walkthrough to learn more about the difference between free and premium account.
And if you want to find out more about WA affiliate program, then click here.
You may be wondering now whether Wealthy Affiliate is for you?
It?s for you if you?re patient and you?re ready to work hard for at least 1-2 years before seeing the results of your work.
It?s for you if you?re looking for a legitimate business online.
It?s for you if you want to start earning passive, recurring income online offering people something valuable.
It?s for you if you want to finally leave your 9-5 day job and start working from home.
It?s for you if you?re ready to learn and gain a lot of new knowledge.
It?s for you if you?re just starting out online and you need a helping hand.
It?s for you if you?re not ?technical? and don?t know how to build your first free website.
It?s for you if you?re a doer and not a dreamer. This program is for action takers.
Taking action is the most important component of success. Just reading about something, learning and planning is not enough. Everything is possible, but you have to go for it, do something, take imperfect action.
[quote]Remember, a real decision is measured by the fact that you?ve taken new action. If there?s no action, you haven?t truly decided. ~ Anthony Robbins [/quote]
Read this collection of quotes about success that will maybe motivate you.
On the other hand you shouldn?t join Wealthy Affiliate:
If you?re looking for a fast and easy way to start earning money online.
If you?re lazy and quickly get discouraged.
If you don?t want to have your own website.
If you?re not ready to invest any money into your online business.
If you think that making money online is not possible.
If you are heavily in debt and spending $50 a month to pay WA membership would be a big problem for you. Come back when you're more financially comfortable.
If you?re not interested in making extra money online because you already have enough.
Conclusion
Creating a solid online business takes dedication and work.
You cannot do it overnight.
You need training, tools and support.
Buy first of all you need to have a strong desire to achieve success and change your life.
As you most probably know each journey begins with the first step.
Everyone had to start in the same way.
Those who are experts now and are highly successful were beginners in the past.
If you feel discouraged because creating a stable online business is like a distant dream to you now, read the words below and let them sink in.
[quote]Never give up on a dream just because of the time it will take to accomplish it. The time will pass anyway. ? Earl Nightingale[/quote]
Those who started their online businesses in the past didn?t have the opportunity that you have today.
They had to learn everything the hard way and there was no one to give them a hand.
You, however, have everything at your disposal. All the training you need is within your arm?s reach.
If you got to the bottom of this article you now know where you can start a blog and learn to make money blogging.
All you have to do is take action without waiting for the perfect time and conditions, because they never come.
>>>> Create Your Free Wealthy Affiliate Account <<<<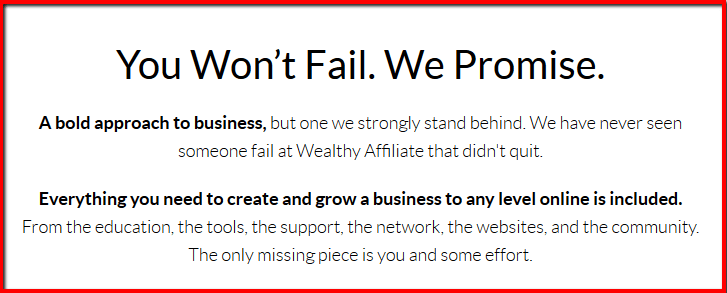 ?