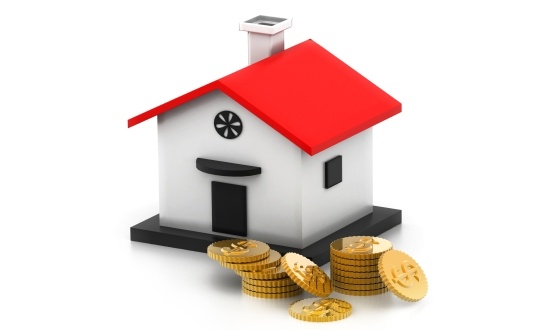 Knowing how to make money at home legitimately is one of the most common ways people work toward getting the life that they want.
Whether it is to pay bills, save for a future retirement, or have money for that huge flat screen, supplementing an income or even earning a full-time income is very possible today.
How? Through two primary methods of home-based businesses: affiliate marketing and network marketing.
[box type="note" style="rounded"]Learn How to Monetize Your Blog[/box]
What Is Affiliate Marketing?

This method of making money at home involves the representation of goods and services that are sold for another company. A typical affiliate isn't an employee of that company.
Instead an affiliate works as an independent contractor, representing products and services on their own investment. In return, should a consumer purchase goods or services through this investment, the affiliate is paid a commission from the home company.
One of the largest affiliate marketing opportunities in the world today is through Amazon. You can select virtually any product or series of products from Amazon's website as an affiliate, create a website around those products, and then link your page to the sales pages on Amazon.com.
If a visitor to your website clicks through to the Amazon sales page and purchases something that you represented, then you get paid a commission, up to 7% of the final sale price of the product.
For many home-based businesses, affiliate marketing is one of the easiest and fastest ways to make money at home.
What Is Network Marketing?

If you're looking to know how to earn money from home, then you've probably considered a network marketing opportunity already.
This home-based business is similar to affiliate marketing, except for the fact that instead of having a website market goods and services to customers, you're doing it on your own, in person, on your own time.
Just as affiliate marketers invest in a website to promote goods and services, the network marketer also must make an investment.
The network marketer's investment, however, is in inventory. So what are the typical opportunities in this field to work at home and earn potentially good money?
Avon
Tupperware
Pampered Chef
Herbalife
Mary Kay
Did you know that the average network marketer who works full time in the United States earns about $60,000 per year? Of course that's the average, so for every person who makes $200,000, there's someone who makes hardly anything.
That's the risk of starting any business, however, because profit and loss are always a part of the equation.
You can work hard and not make anything! In this field, you've also got to run with inventory, which can have tax implications as well.
In the terms of being able to make money from home… this is a very common home-based business.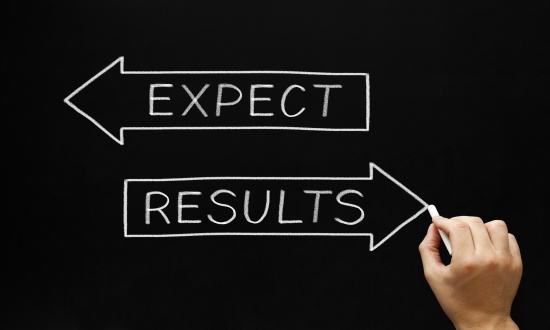 Compared to the traditional business, home-based opportunities that involve network marketing or affiliate marketing are incredibly successful.
According to the latest data, 85% of these business opportunities find success. Compare that to the 5% success rate that a typical business has with a physical storefront and you can quickly see why these opportunities are such an attractive option!
So how can you really begin to make money at home with a business structure such as this?
The first thing you've got to do is evaluate what your actual skills are. Can you relate well with people? Do you enjoy being very social? Can you organize a business plan and then implement it effectively?
These are all things that the network marketer must do on a daily basis.
On the other hand, can you setup a website so that it attracts traffic organically? Do you write effective content or are you willing to invest in someone who can write it for you?
Do you have a good eye for what people typically want to purchase? Can you put in some coding or can you afford to have a programmer code something for you if your website develops an error?
If so, these are all indications that you could succeed as an affiliate marketer.
Many home-based businesses actually include both methods of profit generation. That's the best part about being your own boss!
You don't have to put limitations on what it is you decide to do. If there's an opportunity available to you, then take it!

How Do You Get Started On Your Own Home-Based Opportunity?
Many people just jump into the fray head-first in order to start making money right away.
Although this can happen and does more often than it would for a traditional business, it's still not the right way to go.
After you've decided what kind of marketer you want to be based on your skills, you need to determine what the right target market is for your expertise and what that target market would want to purchase.

Let's take an example from networking marketing to look at first:

Jenna has been laid off from work. She has some cash reserves, but she'll need to pay the rent with new income in 3 months. She can't find employment in the first month, so she decides to start a network marketing business. Her community is filled with retirees who have a high level of disposable income every week, a majority of the community are women, and her community has several social events throughout the week.

How does Jenna know how to make money at home?in this scenario?
She could represent jewelry, but that often has a high overhead cost, which she can't afford at this moment in time because of the need to pay her rent.
The next best product to represent would be beauty products because she could take these products to her potential customers and let them try the products out.
If her typical customer can make a splash on the social scene with the new products Jenna has, she'll have the potential for huge orders!

On the other hand, if Jenna chose to market electronics, or herbal supplements, or kitchen goods, there would be only a small window for success. Why? Because the average person in her community would have no need for these things.
As a network marketer, it's never about what you want to represent. It's about what your community needs you to represent that will make you money on a consistent basis.

What About Affiliate Marketing Opportunities?

Affiliate marketing opportunities are more flexible because you're working on a global level with the internet instead of the local community level.
That doesn't mean, however, that you can just pick a product or service and run with it! You've got to look at spending trends, traffic trends on Google, Bing, and other search engines, and even look at overall CTR and conversion rates.

Sounds overwhelming? It's all just a fancy way of saying that you've got to know what your customers want to purchase. Like the network marketer, it doesn't make sense to represent products that people aren't purchasing at the moment.
It does, however, make sense to represent niche products that generate high levels of interest.

Why represent niche products as an affiliate marketer? If you want to know how to earn money from home legitimately, then there's one lesson that must be learned above all others: you must stand out from the crowd.
If 300 affiliate marketers are all representing the same product and you're #301, how likely are you going to stand out?
Even with thousands of purchases and clicks every day on a specific product, those purchases and clicks will be spread out amongst those other 300 marketers, diluting the overall market and everyone's overall profitability.

On the other hand, what if there was a product that produced 90% less in organic traffic, but only had 2 representatives that affiliated themselves with it?
As #3, you're already putting yourself into the Top 3 in search rankings for the product. Even if only 200 people search for a niche product, but 50% of them make a purchase after searching for it, that's 100 customers on average every day.
If you're at #3 on the search rankings, that's a sales potential of 5 customers every day.

Make yourself #1 in this niche and you'd get 90 customers per day.
Which is a better opportunity? Fighting for thousands of purchases daily with hundreds of affiliates? Or competing with a handful of affiliates for guaranteed sales to occur daily?
When affiliate marketers jump in, they tend to jump into the first scenario. You need to be in the second scenario.

Are You Ready To Make Money At Home Legitimately?

Working from home is the dream of millions. In the United States alone, 38 million people are working at home in an affiliate marketing or network marketing opportunity at least on a part-time basis.
About half of these workers are doing it full-time! Are you ready to make that become your reality?

With this information, now you know how to make money at home. The next step in the process is to begin earning an income!
Decide on the route you're going to take, find the best products to represent, and begin to build a client base.
From there, the sky really is the limit! Nothing can hold you back!
[box style="rounded"]If you liked this post, please consider sharing it[/box]